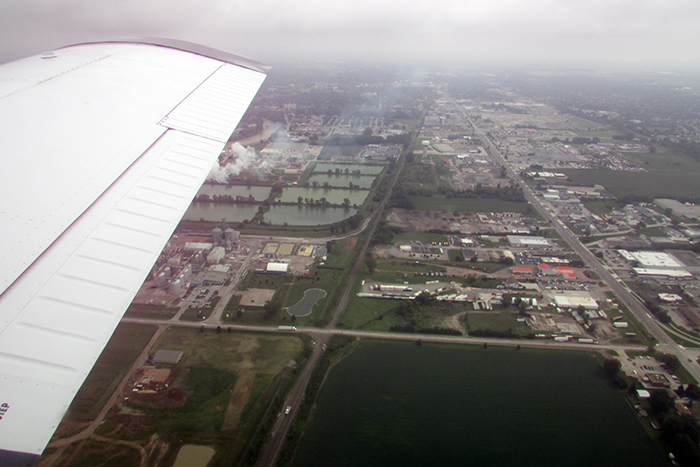 We're not sure if you've noticed this about Chatham-Kent, but the people who like to do things for the community are big dreamers and the motto always seems to be, "Go big or go home."
With COPA, the Canadian Owners and Pilot Association Flight 203 in Chatham-Kent, they have dreamed big to make dreams come true for 150 local children.
Mere hours after they publicized their free flight event for kids coming Sept. 8, the 150 registration spots available were filled.
If you talk to Dave Barnier, COPA pilot and one of the event organizers, the pilots involved just wanted to give kids the opportunity to see what flying is all about and share their love of the open skies.
Barnier was told to expect 50 or maybe 100 kids the first go around if he was lucky, but his group made room for 150. They never expected to be have the list filled out that quickly.
These exceptional individuals who are volunteering their time, airplanes and gas to give kids the opportunity of a lifetime are what our community is all about. People with big hearts dream big, sell that dream to like-minded folks, and before you know it, something incredible happens.
COPA could have started out small with 50 kids, but ity didn't. And organizers hope to do it again next year.
For all those disappointed kids who didn't get on the list this year, there is always next year.
COPA members also are quick to say great things about the Air Cadets program in our community, where youth can also learn about airplanes, flight and getting a pilot's licence.
If you're going to dream, go ahead and dream big, because chances are, you'll have a number of people right behind you happy to help. That's just how things work in Chatham-Kent.
Comments
comments