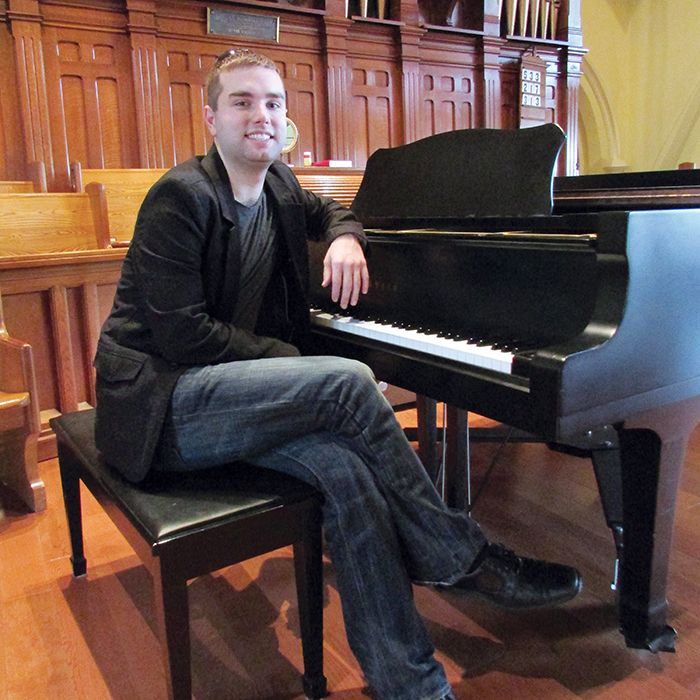 Chatham Music Academy has recently relocated to larger facilities in order to accommodate and expand the music instruction and services that it offers.
The Academy, founded in 2016 by Devon Hansen, has been housed at St. Andrew's United Church, but the program has outgrown the space available there. It is a privately owned music school that has grown from Hansen's single piano studio to about 200 students and a staff of eight, all of whom are from the Chatham-Kent area.
Based on a philosophy of "quality music instruction taught by the professionals," personalized music lessons are offered in piano, voice, strings, brass, and drums as well as acting and more. Group classes and music ensembles are also available. The new facilities allow opportunities for the academy to expand its offerings, including the Music for Young Children program which will be launched this fall.
In 2013, Hansen came to Chatham from the Windsor area to serve as Director of Music at St. Andrew's United Church after graduating from Wayne State University with a Master of Arts degree in Musicology, majoring in piano performance. He has become well known in the community as a talented piano performer and as founder of the popular Saturdays a 7 at St. Andrew's concerts.
Former, current and future students, as well as the general public, are invited to an Open House at the new Chatham Music Academy facilities at 155 Thames St. on Aug. 15 from 6 p.m. to 9 p.m.