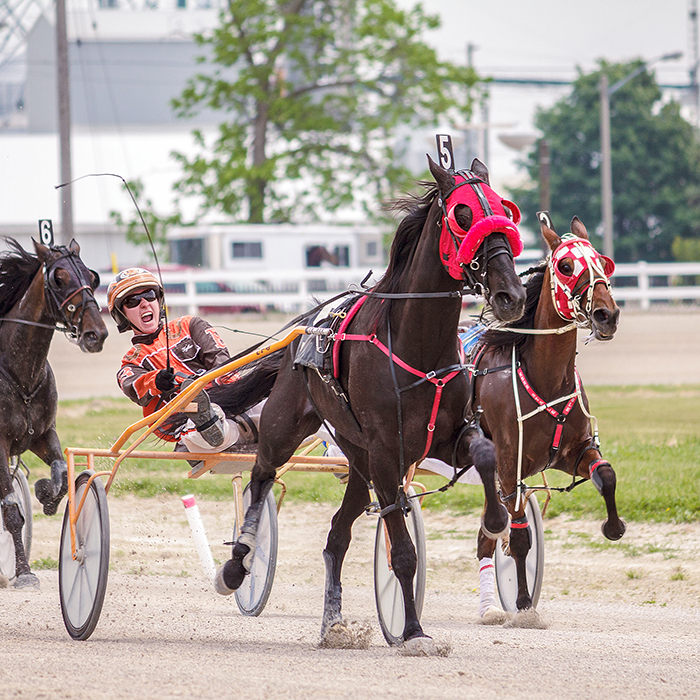 Dresden Raceway is geared up for the final race day of the 2018 season by hosting a "Clean Out the Closet Day" this Friday night.
The 151-year-old half mile track will start the night by giving cooler bags to the first 100 patrons through the doors compliments of Gateway Casinos and continue the night giving away T-shirts, hats, gift certificates to compliment the usual assortment of prizes.
Post time for Friday evening's card of racing is 5 p.m.
Friday night's card of racing is a make-up date from the July 22 card that was rained out.
Driver Tyler Borth would like to see Dresden Raceway stay open longer as he has had a banner year. Borth has dominated as the leading dash driver with 35 wins in just 11 days of racing and cashing in $106,000 in purses.
Garrett Rooney is second in the drivers' standings with 16 wins.
Mike Carther is the leading trainer with 13 wins in 30 starts this season and over $35,000 in purses.
Dresden Raceway's 10-race card will bring to an end another season of harness racing action as the total handle is up almost $28,000 from last year and attendance is up over 2,000 people from last year.
The increase marks the fourth straight year Dresden Raceway has seen increases in both handle and attendance.
Comments
comments