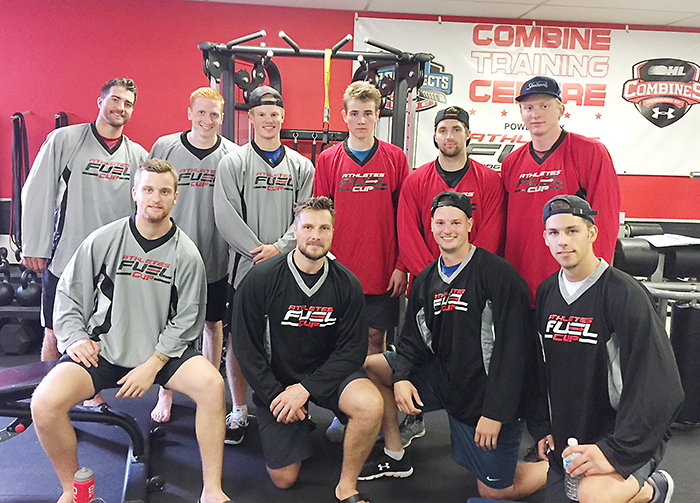 The Athletes' Fuel Cup is slated to start Monday at Thames Campus Arena in Chatham.
Three teams, comprised of athletes who work out over the summer at Athletes' Fuel Strength & Conditioning at Erickson Arena in Chatham, will play a round-robin format, with the top two teams playing in the Cup on Aug. 15 at 7:30 p.m.
One team is captained by Calgary Flames defenceman T.J. Brodie, a second by Buffalo Sabres forward Seth Griffith, and the third by Jamie Schaafsma, who plays for the Fort Wayne Komets of the ECHL.
Each team has 15 players. Brodie's charges include Joseph Raaymakers, James McEwan, Brady Pataki and Austin Thompson.
Griffith, meanwhile, has Grayson Ladd, Trent Fox, Ross Krieger, and Grant Spence on his squad.
Kyle Hope, Brendan Harrogate, Lucas Vanroboys and Nolan Gardiner are some of the key players for Schaafsma.
The teams compete weekly, with two games on Monday evenings, beginning at 7:10 p.m., followed by a single game on Tuesdays at 6:30 p.m.
The schedule shifts, however, on Aug. 6, with a skills session beginning at 6:30 p.m., followed by a game at 7:35 p.m. That happens again two days later, as well as Aug. 13, followed by the Aug. 15 championship evening.
Comments
comments