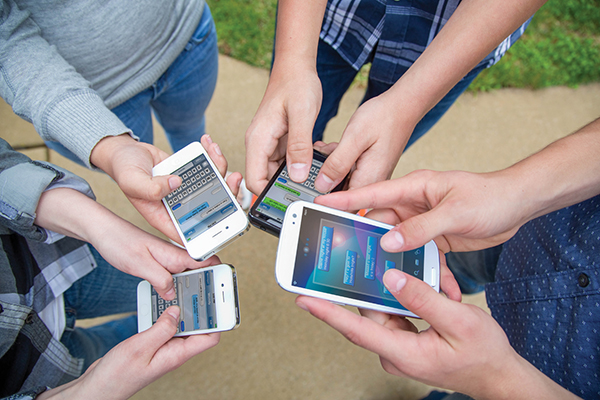 The Chatham-Kent Small Business Centre is hosting an educational Social Media: Going Viral – A fresh look at successful social and traditional media campaigns – lunch and learn event on July 25 for local businesses regarding social media viral successes stories and the steps companies took to get there.
The event which is located at the Ridgetown Municipal Office, features keynote speaker Lauren Darby who is a local social media expert and owner of Master Key Social. In addition, Andrew Tompsett, Marketing and Communications Officer for Chatham-Kent Economic Development, will also be discussing a practical guide to Google Business Tools.
The Social Media: Going Viral event will share some of the successes of viral campaigns, talk about why they worked, how the best campaigns utilized both traditional and social media, and provide key takeaways from which businesses can learn. The session will also talk about memes and how they can impact a brand and business through organic pop culture growth.
"It's always amazing to see something go viral and sweep a community or even the entire world by storm, but what many people don't realize is that there can be a lot of work behind the scenes before something finally hits" said Lauren Darby, owner of Master Key Social. "I want to help businesses understand the types of steps they need to take towards building a successful viral campaign."
When a marketing campaign goes viral, the effects can bloom beyond all expectations. For examples you need look no further than the ALS Ice Bucket Challenge, the Dove "Real Beauty Sketches" campaign, and even the resurgence of Old Spice thanks to "The Man Your Man Could Smell Like" campaign.
"The Small Business Centre receives many requests from small business owners asking for help with enhancing their marketing and looking for ways to build presence in the community," said Tompsett said. "Our hope with the Going Viral event is that businesses can add a few more tools to their communications tool belt and walk away with a greater understanding of what it takes to reach their audience."
You can find more information about this event and register on the Chatham-Kent Small Business Centre Facebook page at www.facebook.com/cksmallbusiness. Space is limited, so please RSVP.
Comments
comments