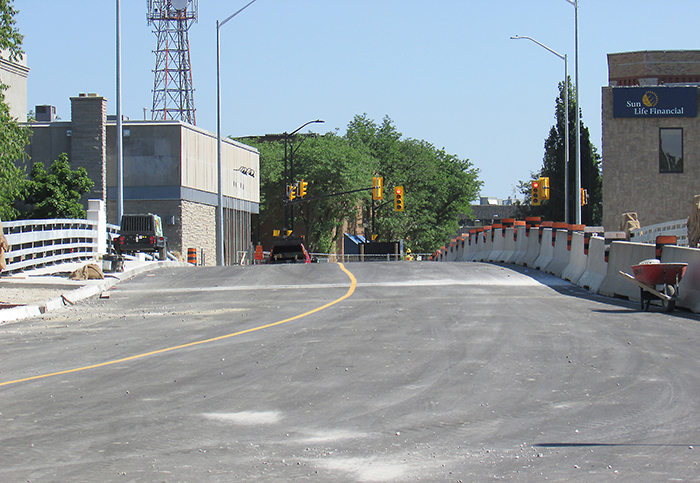 Nearly a year after it closed – and more than six months after it was supposed to, Chatham's Fifth Street Bridge will reopen Friday evening.
Closed since early July of 2017, municipal officials say the bridge will be open at 6 p.m.
It was to reopen no later than Dec. 22, 2017, but construction delays pushed its completion date back six months.
In previously published reports, municipal officials said the contractor, Looby Construction out of Dublin, Ont. ran into delays from the outset, and will pay penalties for missing the completion deadline.
Work was to begin on the bridge in May 2017, right after RetroFest, but it ultimately didn't start until the first week of July.
Municipal officials say there will be one lane of traffic open in each direction and there will be pedestrian access on both sides of the bridge.
But there will be barriers and construction fencing along the west side of the bridge due to ongoing utility work until approximately the fall of 2018.
Comments
comments