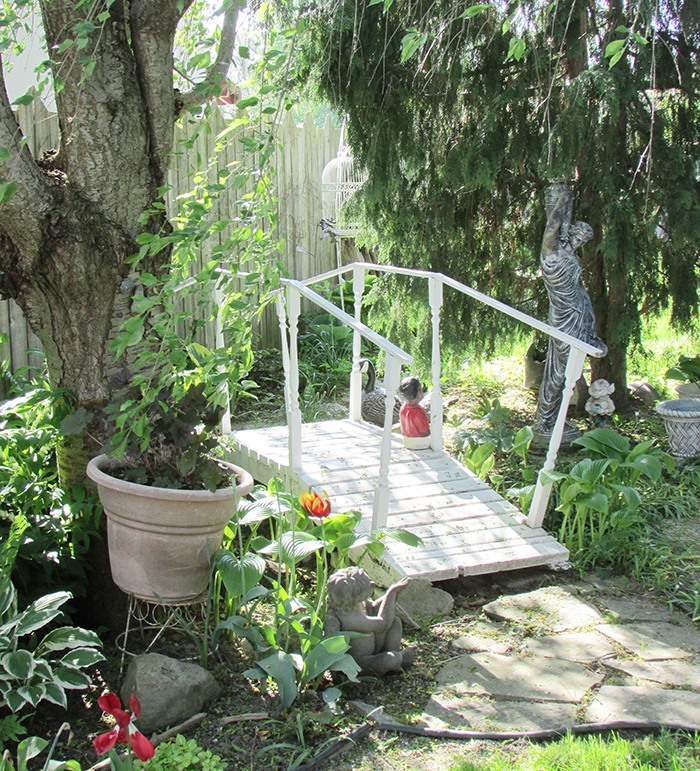 The Zonta Club of Chatham-Kent is hosting its 5th annual Garden and Pond Tour on Friday and Saturday
The tour is offered Friday late afternoon and evening, from 4 p.m. to 9 p.m., and on Saturday from 10 a.m. to 4 p.m.
The club is proud to include several artists and musicians, tucked in at various gardens along the way.
"Seeing beautiful gardens is just part of the package – there is an array of excellent talent involved as well," Corrinne Kennedy, chair of the event, said in a media release.
Spend a day (or evening) in Chatham-Kent touring seven enchanting gardens. Enjoy the beautiful, individual styles of landscaping, waterscaping and horticulture, with lovely treasures and special features added in.
Tickets are on sale for $20 at the following locations: Glasshouse Nursery, DeGoey's Flowers, Syd Kemsley Florist, Rubies, and in Blenheim at Flowerbed Greenhouses.
Ticket price includes refreshments at the Zonta café, which is held at Holy Trinity Anglican church on Selkirk Street.
"It is definitely a highlight and always loved by everyone," added Kennedy.
This year the theme is "Let Them Eat Cake" and along with Zonta members' home baking, several area professional bakers have contributed cake or cupcakes.
It is possible just to attend the café, which runs from 6 p.m. to 10 p.m. on Friday and noon to 5 p.m. on Saturday, for a donation to Zonta's projects, which assist women in the community.
Profit made from the event will empower women through Zonta's ongoing projects, including assistance to A.L.L. for Kids, the Chatham-Kent Women's Centre and the Chatham-Kent Sexual Assault Crisis Centre.