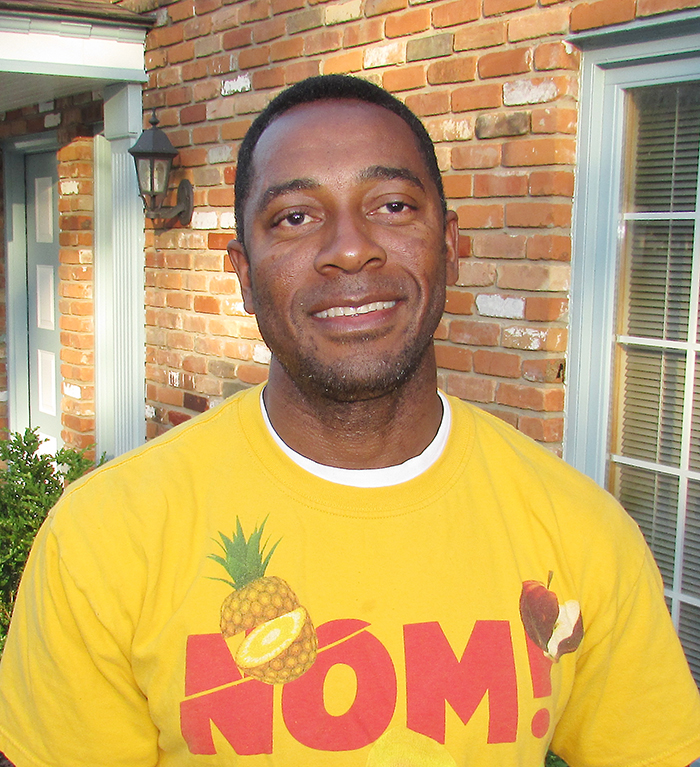 Being away from one's family can be stressful to the mind, body and spirit.
That's why Ira Simpson is involved in the Caribbean Love Ministry.
The migrant workers ministry started about 13 years ago in Leamington, he said, and it became connected to a church in Windsor.
In 2015, Simpson helped bring the ministry to Blenheim. This year, it is connected to Evangel Church in Chatham, with services Sunday nights.
"Most of these guys leave their families for eight months or two years, and sometimes it gets very stressful," the Jamaican native and Ridgetown resident told The Chatham Voice. "The workload in the greenhouses and the fields is really stressful. And they can become so frustrated if there is an issue at home."
That's where the Caribbean Love Ministry comes into play.
"Church gives them hope: Trust God to take care of and help the family. That helps relieve the stress level," he said.
Worshipping God is only one element of the church that appeals to the migrant workers. They are encouraged to pick up a musical instrument or lend their voices to the evenings.
"Singing, playing music – it kind of helps regenerate them," Simpson said. "Most of the migrant workers who come up go there to worship and they really find it informative and fulfilling. They get to worship in their own native way and language."
Simpson, who serves as the minister for the Caribbean Love Ministry, said several local greenhouses are quite supportive, and one transports the workers to and from the services on Sunday nights.
He said the ministry's efforts extend beyond the Sunday services, as there are also social activities designed to bring the foreign workers together.
And there are assistance programs, something Simpson said was needed.
"We also want to provide winter gear for them. Some might get money from their employer, but they might not have enough to buy a coat for the winter," he said. "We have a program where we can help them out."
He believes more should be done to help acclimatize migrant workers to Canadian weather and culture when they come to our country.
"You can't just throw them into the country and expect them to work. You have to educate them," he said. "We want to educate some of the newcomers, let them know about some of the things to expect when they arrive here in Canada. Nobody knows them. We want to give them counselling and guidelines.
"We give some background information. We want to be that ounce of prevention. It's better than a pound of cure."
Simpson pointed to one worker's situation where the first-time visitor to Canada went into a gentleman's club and wound up not having the money to pay for a dancer's services he didn't even know he had procured.
"He didn't understand much about Canada. He only knew his Jamaican culture," Simpson said, adding a friend helped get the man's bill paid and out of the club.
He said what drives someone to come to Canada to work might surprise the average Canadian.
"Some are teachers; some are ministers. A lot of people are educated. They get the opportunity to come to Canada and they take it," he explained. "Some travel for the financial benefit. Others just come here because they want to travel."
Simpson has been in Canada since 2008. Prior to coming here, he was a minister in St. James, Jamaica.
When he came here, he started to search for a place to worship, and found one in Leamington. When he moved to Ridgetown, he brought his ministry with him.
"This is a calling. It's something I have to take on with whatever little resources I have, to put this together to make this possible so some of the workers can benefit from it," he said.
He is married with three children and works in construction during the day.
The Chatham-Kent element of the ministry began in St. Mary's Hall in Blenheim, before shifting to Chatham this past January.
Simpson said Pastor Chris Couper has opened his arms to the migrant workers.
"Oh my God, this man is a blessing. He welcomed me to the family of the church," he said of Couper.
Simpson said he recently spoke in front of the Sunday morning congregation at Evangel to celebrate the third anniversary of the ministry operating in Chatham-Kent.
"There was so much support in front of the congregation it overwhelmed me," he said.
The Caribbean Love Ministry typically has about three dozen members show up each Sunday night, Simpson said, and those numbers will grow as the growing season progresses.
"It's everybody invited. We want the migrant worker here to feel a part of the community. It's a chance to interact to get to know them," he said. "To see what they've been through, to see their level of faith, you will think differently. Everyone can feel we are a part of the community, working to make it a better place."
Service begins at 7 p.m. every Sunday at Evangel.
Comments
comments