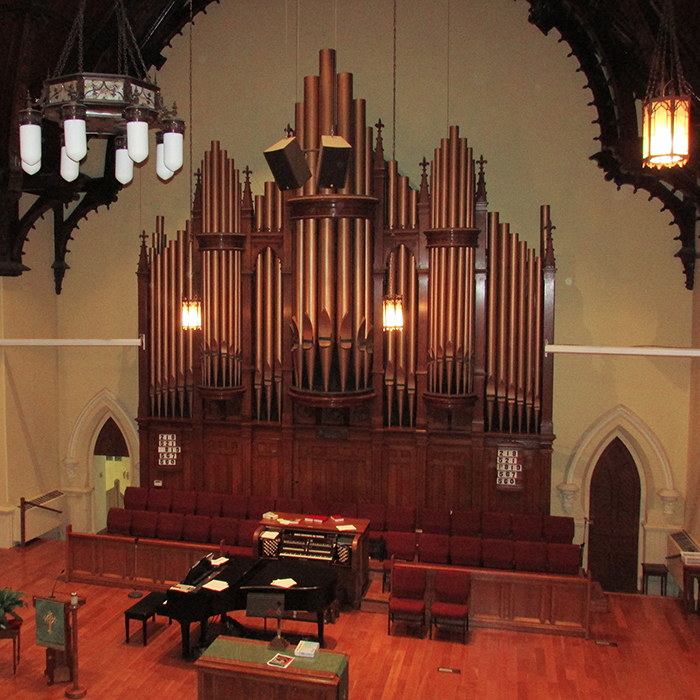 June 9 is the date of the final concert of the 2017-18 Saturdays at 7 at St. Andrew's concert series.
This program, Raise the Roof, is a celebration of the five years that these concerts have been presented.
Devon Hansen, Director of Music at St. Andrew's, spearheaded the Saturdays at 7 at St. Andrew's concert series when he came to Chatham from Windsor more than five years ago to provide a variety of music programs for the enjoyment of the community.
Raise the Roof will take the audience back through those five years with favourite artists and music numbers.
The program will feature the St. Andrew's Chancel Choir and the St. Andrew's Bell Choir. The Concert Choir of Chatham-Kent Secondary School will be the special guest choir.
Soloists include Chatham's own Christine Baribeau, Xander Bechard and Nohl Egan. Bridgett Jordan from Detroit will be welcomed back to the stage.
The Occasional 5 Plus One brass quintet will perform as they have on various occasions. Some favourite organ and piano duets and Margaret Campbell on flute with a jazz combo will be included in the program.
The highlight of the evening will be a performance of Paul Haley's Freedom Trilogy presented by all the choirs, the brass band and percussion.
The 2018-2019 concert series of Saturdays at 7 and the Windsor Symphony Orchestra will be launched.
All are welcome at St. Andrew's, 85 William St. S, Chatham. The concert begins at 7 p.m. Doors open at 6:30 p.m. There will be a free will offering (suggested donation of $10 per adult).
For further information call 519-352-0100 or visit www.standrewschatham.org.
Comments
comments