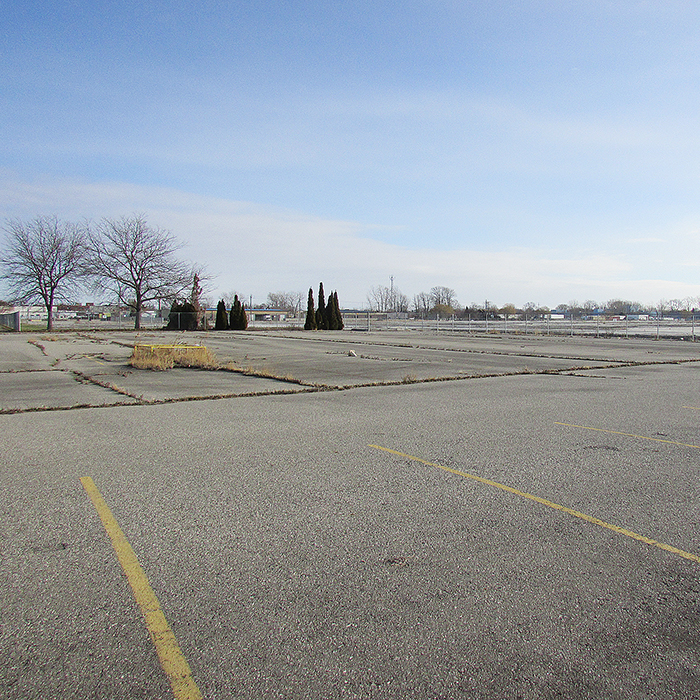 The empty lot that housed the former Navistar plant on Richmond Street in Chatham definitely needs to be filled with something, but the big plans spitballed by Chatham-Kent Mayor Randy Hope definitely need a second sober thought.
The idea isn't a terrible one to combine a twin-pad arena with a transportation hub, but there are several considerations to keep in mind.
The first that comes to mind is the environmental nightmare that is considered to be under that property. A proper look at the site and remediation plans need to addressed before even thinking about digging up the dirt.
Our bet is that much of the property is a brownfield.
Second, with Erickson Arena, St. Clair College and the Kinsmen Arena all in play, do we need a twin-pad, and if so, do we close the municipally owned facilities to save money?
And the third, but biggest road block to such a project moving forward is who is going to pay for it? Yes, it benefits hockey organizations and maybe figure skating, plus hotels and restaurants in the vicinity, but what does the rest of the community get out of it?
Will already tapped out donors in Chatham-Kent be expected to come up with millions of dollars? Are there any federal/provincial dollars available?
And how will you explain to the rest of Chatham-Kent, who already think Chatham sees itself as the centre of the universe, how they will benefit from another municipally owned potential money-pit?
There are the doers in this town who can probably tell us exactly how to make this happen and how to pay for it, and hopefully the powers that be will tap their wealth of knowledge.
Needed in this area more than new arenas is something like what The Wheels had with children's activities so our kids have a safe and fun place to go in town, instead of hanging around the mall or in parking lots.
Whatever is decided, hopefully it benefits the entire municipality, and if the majority thinks that is a twin-pad arena, then make it so.