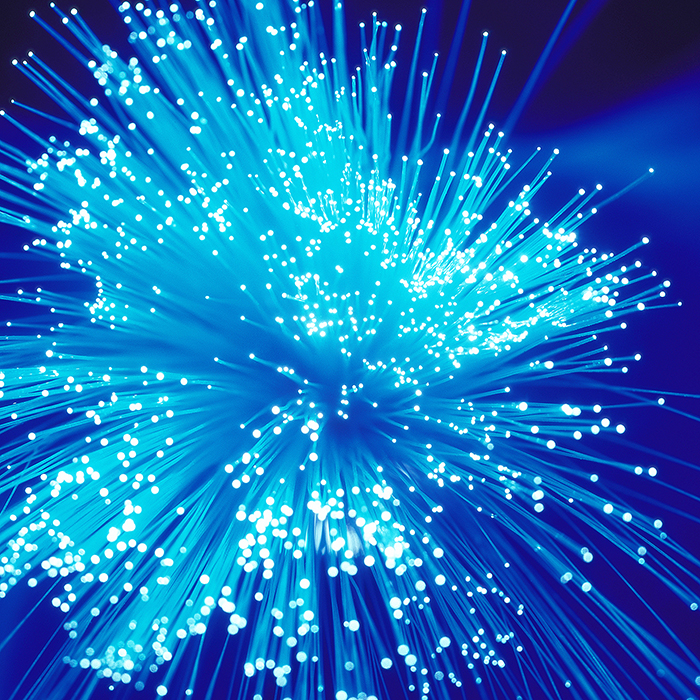 Chatham-Kent will soon be high in fibre; fibre optics, that is.
Bell Canada and the municipality announced May 23 that Bell would deploy more than 270 kilometres of fibre optic cable throughout Chatham-Kent to bring its all-fibre broadband network to 38,000 residences and businesses.
The plan is to begin in Chatham and expand to Blenheim, Wallaceburg, Ridgetown and Tilbury.
Bell's fibre network boasts data speeds of up to 1 Gbps now, and up to 40 Gbps in the future.
"Bell's all-fibre network will be a major contributor to ongoing economic growth in the region as Chatham-Kent establishes itself as one of Canada's broadband communications leaders," Bruce Furlong, Bell's Vice President, Network, said in a media release. "Municipal officials and staff were quick to recognize the benefits this next-generation communications infrastructure will bring to both residents and businesses, and we look forward to their continued support as we begin this major project."
Fully funded by Bell, the network deployment will include fibre installed both underground and on utility poles. Construction is set to begin this summer, with the first customer connections expected in the fall.
Stuart McFadden, acting director of economic development for the municipality, said the improved Internet access would help lure businesses to C-K.
"In today's economy, having access to high speed Internet and fibre is like having access to water and electricity," he said. "This commitment is well received. It's a huge financial commitment and is excellent for Chatham-Kent. It's long overdue."
He said his office started receiving calls right after the announcement.
"There have already been some calls with people wanting to know when it's coming," McFadden said, adding it will be a hot commodity when it's installed. "We've had a number of companies call and tell us the service they have today isn't adequate to do business around the world. The size of the files they're sending is the factor.
"We've also had a number of people looking to start up home-based businesses but didn't have the (Internet) capacity to do it."
Having the fibre network will help more than businesses too.
"This opens up a lot of doors. Online training, and for kids to use to learn," McFadden said.
He credited municipal IT staff and those at Entegrus for working with Bell to make it happen.
"They worked very closely to pull this all together," he said.
Chatham-Kent Mayor Randy Hope applauded Bell's plan, saying it is a major step forward for the community.
"Enhanced communications capability is one of the keys to the future and a strategy I've been working on for our communities," he said.
Don Shropshire, Chatham-Kent's Chief Administrative Officer, said the Chatham project is the first phase of bringing Bell's advanced communications services to the region.
"Economies of scale make Chatham a good first choice, and we look forward to working with Bell to expand this technology throughout Chatham-Kent."
Bell said it will try to minimize disruption to residents and businesses throughout the fibre deployment. Drilling will occur on municipal rights-of-way and not on private property. Bell representatives will notify residents before work begins in their neighbourhood.