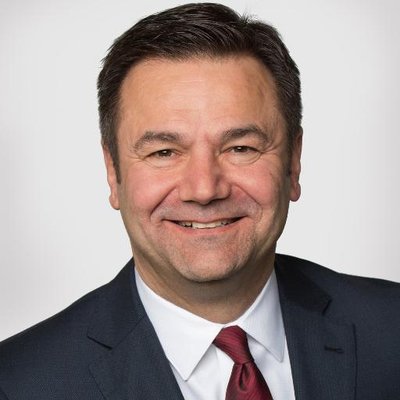 Small business owner and local volunteer Mike Radan will run for the Liberals in the riding of Lambton-Kent-Middlesex (LKE).
He replaces Ryan O'Hagan, who had announced his intention to run in the riding, but apparently the vetting process for candidates forced a change.
And now, Radan has grabbed the Liberal torch for LKE.
"This community is my home, it's where I've raised my children," Radan said in a release. "I can't stand by and watch Doug Ford's Conservatives slash services and supports in the region, shutting people out of Ontario's growth."
According to the local Liberal riding association, as a businessperson and entrepreneur, Radan knows the challenges facing working families, farmers and small business owners in the community. He is committed to economic development, creating jobs, growing the economy and maintaining the rural way of life — one that will see more young people thrive locally.
"Every person deserves the ability to get a good education, find a line of work and live the life they want surrounded by people they love," he said.
Radan lives on a farm in the riding with his wife Wendy. After studying economics at Western University, Radan worked on the factory floor, became an entrepreneur and a business manager specializing in agricultural and commercial lighting projects.
In 2014 he returned to school to become a paralegal, focusing on employment law.
As an advocate for community involvement, Radan has volunteered with local women's resource centres to help end violence against women, has coached the Strathroy District Collegiate swimming team and has supported his two children with their long involvement in the Royal Canadian Air Cadets.