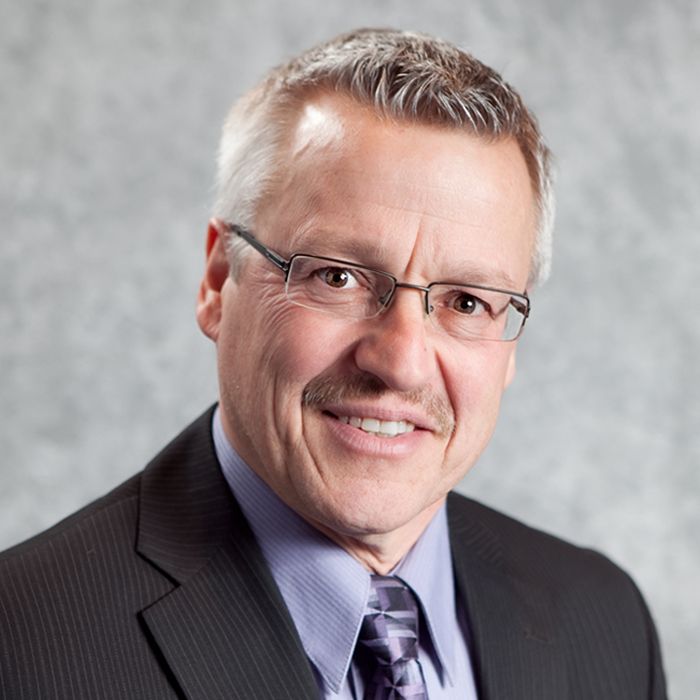 After seven political campaigns over a period of about 25 years of public service, Jeff Wesley announced he would not seek re-election to municipal council representing Wallaceburg.
Wesley, former mayor of Wallaceburg and member of Chatham-Kent council since 2010, told The Chatham Voice he plans on stepping away from municipal politics to pursue other interests.
"It's been about 25 years. I know, talking with my wife and family, we agreed this is probably a good time to do that (step down)," he said. "I've got some career and outside interests I want to pursue."
Wesley has worked at Union Gas for 34 years. He also obtained his law degree.
As for his time in municipal politics, Wesley said it went by quickly.
"It actually flew by. That was probably because we've tackled a lot of pretty tough issues in Wallaceburg," he said.
An issue that was near and dear to Wesley's heart was the preservation of the Sydenham District Hospital.
After years of fighting as a member of Save Our Sydenham, Wesley said he believes the current Chatham-Kent Health Alliance mindset shows a commitment to preserving Wallaceburg's hospital.
"To see where it is today, and with what (CEO and president) Lori Marshall and the CKHA are doing, I feel things are very positive for Sydenham District Hospital," he said. "If you go back when we were in the throes of dealing with the previous administration, they made us out to look like the malcontents. The (provincially appointed) supervisor (Rob Devitt) looked at everything and, surprise, we weren't the bad guys. It's amazing the change."
The province also recently pledged up to $7.3 million to help upgrade that hospital's power plant.
Wesley credited the Wallaceburg and area community for sticking to its commitment to SDH, adding the grassroots support made the difference.
"One thing that never changed was the view and support and passion of the community never wavered. It culminated in finally having someone listen to what we were saying," he said.
Wesley said the community support cannot be understated, and can force change.
"If you ever need the Wallaceburg and North Kent community to get behind you, all you have to do is ask, and they'll be there," he said.
Wesley said the preservation of Sydenham District Hospital and the local water supply are the two biggest accomplishments during his time in municipal politics.
"When we took on chemical valley in the early days, and more recently, to keep our water supply local, that's big," he said.
Chemical spills upriver, and tardiness in reporting them so water intakes on the St. Clair River could be closed, led to serious issues and safety concerns with Wallaceburg's drinking water.
More recently, the municipality considered using Lake Erie as its primary supply point for water for Wallaceburg. Wesley, a member of the board of the Public Utilities Commission, led the charge to rehabilitate the Wallaceburg water treatment plant, which the PUC ultimately opted to do.
Other accomplishments while on council of note, Wesley said, were the preservation of the Sydenham District Pool, which at one point was on a proposed chopping block, and the Stonehouse walking bridge.
Wesley said he particularly enjoyed his time as mayor of Wallaceburg prior to municipal amalgamation.
"If the job of mayor of Wallaceburg was on the ballot, I'd be the first in line," he said. "I loved that job, representing our community. We tackled a lot of tough issues in Wallaceburg."
Those included extensive reorganization to cut spending, to the point Wallaceburg was the lone community at the time of amalgamation that had a positive balance that went back to taxpayers.
Being one of 17 councillors on the C-K council brought different challenges.
"If you've ever been a mayor, and you are now a councillor, enough said," Wesley said. "I enjoyed my time on council. It was different. You had to be a bit more patient in getting things done. You needed more co-operation to get things done."
Wesley said Mayor Randy Hope "has always treated me very well and listened to everything I had to say."
Working with a McGregor, either Carmen or her husband Tom, who have both served as Wallaceburg councillors during Wesley's time on C-K council, has been positive.
I enjoyed working with both of them. Many people don't realize Carmen and I grew up in the same neighbourhood. I hung around with her brother. We go back a long ways," he said.
He looks back on his time in local politics with pride.
"I'm always going to be indebted to the Wallaceburg community. I've been through seven different elections and they allowed me to continue to serve them. There aren't enough words to thank them," he said.
As for what the future holds for Wesley, he's keeping his cards close to his chest for now.
"I have some career goals I'm going to be pursuing, and others on the horizon. Those will come out as time goes on," he said.
Wesley added he would still remain involved in the Wallaceburg community.
"If you think about passion and fire in the belly, the fire is as strong today as it was when I was first elected. I will still be doing what I can to help out," he said. "I know who my local councillors are and I'll know who I'll need to call."