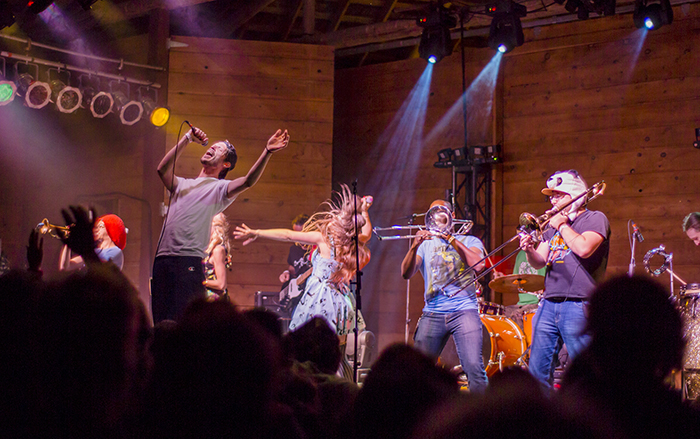 The Jeanne Gordon Theatre in Wallaceburg will hopping April 7 when My Son the Hurricane takes to the stage.
Presented by the Wallaceburg and District Council for the Arts, the Niagara/Toronto band mixes New Orleans-style grooves with funk, jazz and hip hop.
Bolstered by a giant horn section and the well-oiled rhythm players, charismatic emcee Jacob Bergsma and charmingly sassy vocalist Sylvie Kindree drive the show, creating a spectacle of sound, and challenging the crowd to keep up to their collective energy.
My Son the Hurricane has "stood out like a sore, yet extremely talented thumb at every show they've played," according to Pulse Niagara, and become revered for their live performances.
Riding the success of their sophomore release "Cashing a Deadman's Cheque" (featuring Ubiquitous Synergy Seeker frontman Ash Buchholtz and three-time Juno/Polaris nominee D-Sisive), the Hurricane was featured on the CBC and Much More Music.
Their blending of styles, penchant for inciting dance parties, and penning of introspective ballads (Pushin' Up Daisies) has garnered them high praise on the Canadian festival circuit from BC to PEI.
Juno nominee Danno O'Shea acts as the drummer and ringleader for the project, spurring the group to weave through different styles on the latest album "Is This What You Want?!," recorded at Phase One Studios with engineer Jeff Pelletier (Big Sugar, Ludacris).
Show starts at 8 p.m. and tickets are $30. They can be obtained at the Wallaceburg and District Museum (519-627-8962) or by going online to eventbrite.ca.
Comments
comments