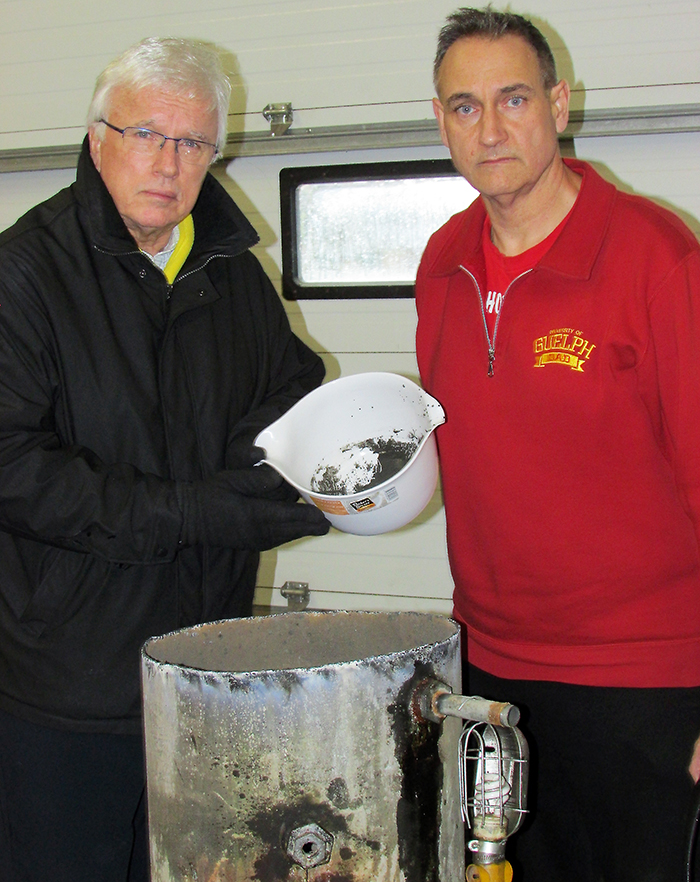 Water Wells First sent correspondence to Premier Wynne Monday, asking for her immediate intervention in stopping North Kent families from being forced onto polluted water wells.
According to Water Wells First spokesperson Kevin Jakubec, WWF asked the premier to have a Health Hazard Investigation completed before 12 Chatham township families are returned to well water now known to contain Black Shale particles.
The testing, he stated, is needed in order to know the risks of using water polluted with sediments containing Black Shale. The shale is known to contain toxic heavy metals such arsenic, lead and uranium.
A letter from Water Wells First was also sent to local members of provincial parliament Rick Nicholls and Monte McNaughton.
Many Water Wells First members are voicing criticism of the handling of the aquifer contamination over the past six years by the local MPPs.
"For the past six years both the Ontario government and the local MPPs have not pushed for an investigation into the obvious pollution of rural Ontarians' water wells," Jakubec said in an e-mail.
"Without decisive actions by elected officials, many more families in north Chatham-Kent will face the dilemma of having polluted well water."
He added Water Wells First will continue to call for a Health Hazard Investigation into the polluting sediments now appearing in two Chatham-Kent townships (Dover and Chatham) with the goal of preventing the families in the Otter Creek area north of Wallaceburg from becoming the third area to be similarly polluted. The Otter Creek wind farm project, owned by Boralex, is currently in the REA permit stage with the Ministry of the Environment and Climate Change.
"Water Wells First position is that it is unethical for government authorities in a First World country such as Canada to force families onto water sources that are so visibly polluted with sediments," Jakubec said.
Wynne, as well as MPPs Nicholls and McNaughton, received a copy of a study from Arkansas State University regarding the need for public health authorities to be concerned when dealing with Black Shale as it is a potential source of heavy metals and a carcinogenic risk.
Comments
comments