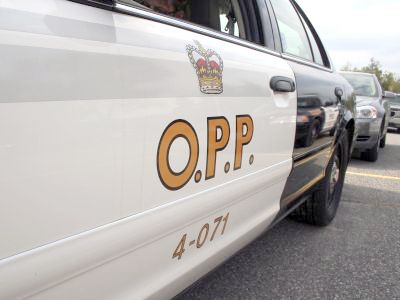 A Chatham woman is probably regretting those last few drinks after getting pulled over by police late Saturday night.
Around 2:00 a.m., Chatham-Kent OPP responded to a report of a vehicle traveling the wrong way on Highway 401 near Harwich Road. The driver was driving westbound in the eastbound lane.
Officers conducted a traffic stop and while speaking with the driver, the officer determined the driver had been drinking and she was transported to detachment for further tests.
Upon further investigation, the female driver, 41-years-old of Chatham, was charged with the following
driving while ability impaired, contrary to the Criminal Code of Canada,
drive motor vehicle with more than 80 milligrams of alcohol in blood, contrary to the Criminal Code of Canada,
possession of a schedule II substance – cannabis marihuana, contrary to the Controlled Drug and Substances Act,
drive motor vehicle with open container of liquor, contrary to the Liquor Licence Act, and
drive motor vehicle, no currently validated permit, contrary to the Highway Traffic Act.
The accused is required to appear before the Ontario Court of Justice on February 16 to answer to the charge.
Comments
comments