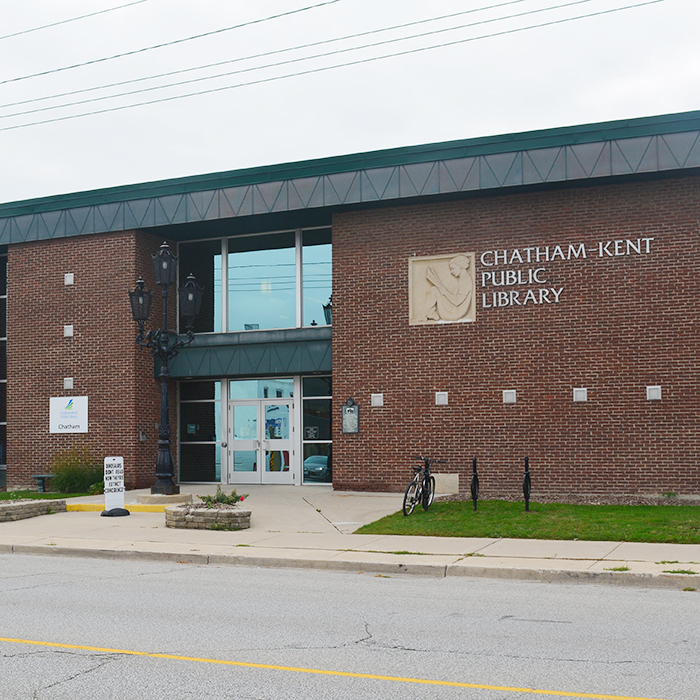 Chatham-Kent Public Library (CKPL) received a Certificate of Appreciation from the Canadian Council of the Blind, Chatham-Kent Chapter, recently.
Sara Hart, Manager, Marketing Outreach and Programs at the CKPL, said the library was very glad they could address a concern brought to its attention via the Facebook page.
"CKPL shares information about its programs and services online through its website, www.ckpl.ca, as well as through social media accounts like Facebook, Twitter and Instagram. Recently, CKPL's Facebook page received a message that posts from the page were not accessible as they couldn't be read by a screen reader. CKPL was able to make a change to its Facebook posts, by adding text that made them accessible to those using screen readers online," the library put out in a release.
Hart said they weren't aware that the social media posts "weren't working for a part of our population.
"It was an easy fix," she said. "We try to be as responsive as possible to the community."
The Certificate of Appreciation cites CKPL for "the outstanding efforts to accommodate the blind and visually impaired online community by the CCB-Chatham-Kent members."
CKPL offers services to the visually impaired, including accessible formats like Large Print, Book on CD, and downloadable collections, and partners with the Centre for Equitable Library Access to provide additional collections including braille options.
They also offer thousands of selections for e-readers on loan with large font capabilities, audio books, and a program called SARA. It can scan and read a book to you in one of 18 languages. You can change the reading speed and volume. SARA is available at the Chatham branch, but can be sent to other branches upon request.
To find out more about the local chapter of Canadian Council of the blind, search "CCB- Chatham Kent" on Facebook. To find out more about accessible collections and services at Chatham-Kent Public Library, visit www.ckpl.ca or call 519.354.2940.