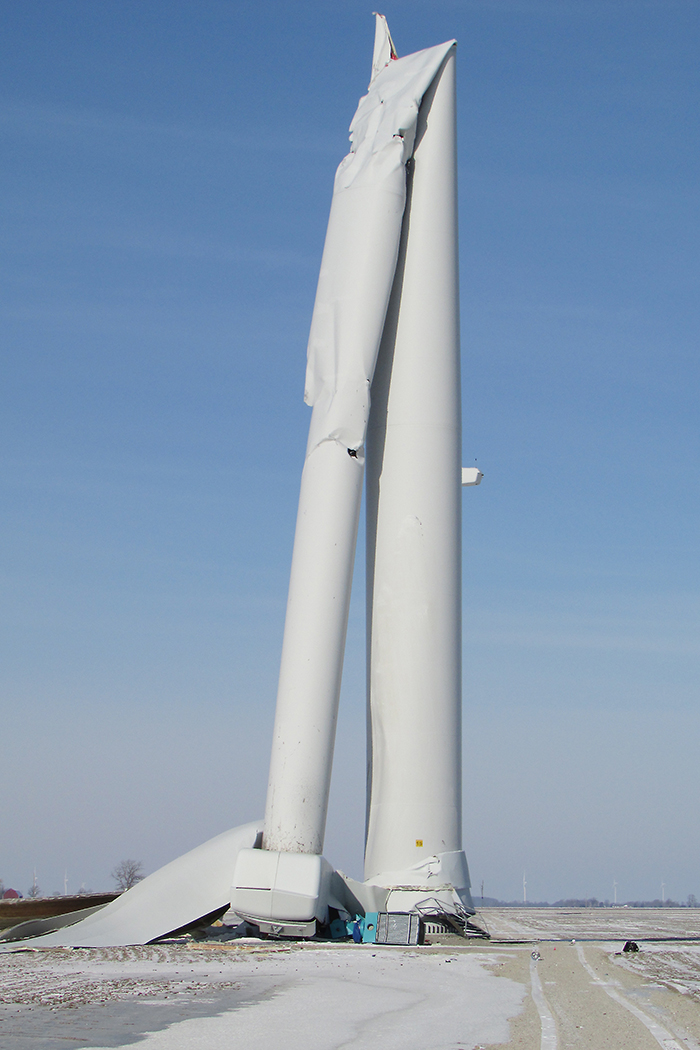 Neighbours living near a turbine that toppled over last night in Chatham-Kent say they believe it happened about midnight.
One resident, who asked not to be identified said his neighbour reported hearing a couple of bangs, while others said they didn't hear a thing.
The turbine, located on 16th Line just east of Drake Road in South Kent, appears to have suffered a structure failure about midway up its body. The fibreglass blades lay twisted about the turbine's base.
Terraform Power is the owner of the turbine.
More details as they become available.