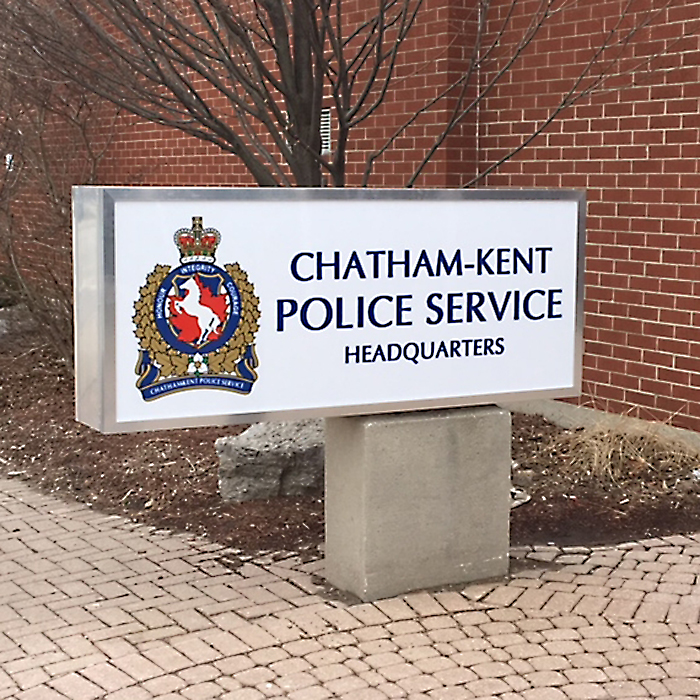 A former Chatham-Kent Police Service sergeant will no longer face discipline under the Police Services Act, as he has retired.
Sgt. Robert Mugridge announced recently he would retire from the services. He had previously been found guilty of 50 counts of misconduct. His Police Services Act hearing was to take place in December, but his retirement changed everything.
Mugridge pleaded guilty in August to one count of fraud. A 29-year veteran of policing, he bilked people out of more than $247,000 between 2009 and 2014.
The police service was seeking Mugridge's firing.
"Because of Mugridge's retirement notification, effective Dec. 22, we (the police) lost judicial jurisdiction for the disciplinary proceeding under the Police Services Act," police chief Gary Conn said. "The code of conduct section under the PSA is only applicable to sworn officers."
If any police service in Ontario were to employ him in the next five years, that service would be obliged to continue the prosecution as outlined under the Police Services Act, Conn added.
Mugridge still faced sentencing for the criminal conviction. That was to occur Jan. 9. Information from the sentencing was not available at press time.
Mugridge spent three years suspended with pay while dealing with the matter. He will also still be eligible for a pension, Conn confirmed, but at a reduced rate. The chief declined to discuss personal pension details.
Conn added he is glad to see the matter come to a conclusion.
"Naturally, I am pleased that this matter has concluded with Mr. Mugridge no longer being employed by our service and without the necessity of further legal proceedings," he said. "Although this has been a rather arduous ordeal for both our service and many citizens/ victims within our municipality, I would assure the public that he has been held accountable for his actions within the parameters of the law."
Comments
comments