Chatham residents of all ages turned out by the hundreds to catch a glimpse of the CP Holiday Train as it stopped in Chatham Nov. 30. The side of one cars popped open and the music began, led by Blue Rodeo co-founder Jim Cuddy.
The train stopped at the John D. Bradley Convention Centre shortly before 3 p.m. People began lining up to see the spectacle more than an hour earlier. Parking at the convention centre and neighbouring Holiday Inn Express quickly vanished.
Many parents who were present with their young pre-school aged kids lifted them up on their shoulders so they could get a better look at the train, and the show.
The CP Holiday Train first took to the rails in 1999 and has entertained millions in Canada and the U.S.
It has also helped raise more than $13 million and four million pounds of non-perishable food for communities along the train's route.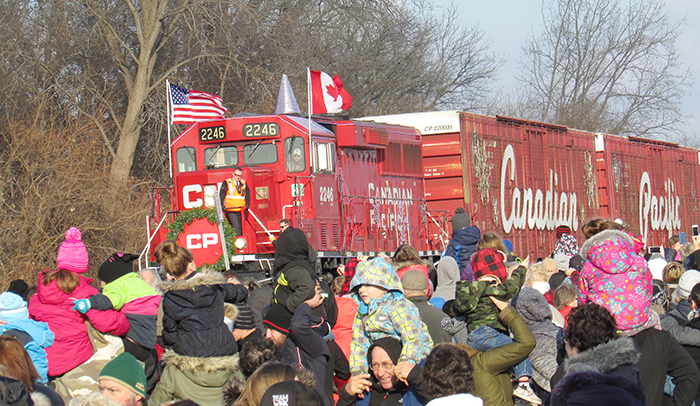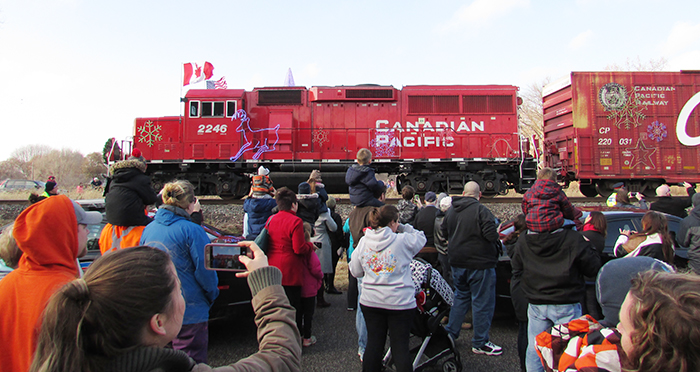 Comments
comments
« Hundreds enjoy breakfast with Santa Sheldon Kennedy to speak in Chatham »