In 2015, Community Living Chatham-Kent began the process of achieving a voluntary accreditation through FOCUS, and last week, was awarded a four-year accreditation with an overall score of 96.45 per cent.
Brian Dunne, a board member with FOCUS Accreditation, was in Chatham recently to officially present Community Living executive director Ron Coristine with the organization's accreditation plaque.
In his remarks, Dunne explained the process, which starts with months of preparation, "which includes extensively review, assessing, creating and fine-tuning policies and procedures." That is followed with onsite validation by a team from FOCUS over four days with a host of interviews.
"We don't interview an organization as a sum of its program, but as an entity of intertwined services that must perform well together for the benefit of people using services," Dunne said. "Looking at 183 standards applicable to Community Living, I am happy to report that the organization met 170 standards with a yes and received 13 partials. Community Living received an overall score of 96.45 per cent."
Good feedback came from clients and staff about Coristine, and staff was described as "caring and capable."
Dunne said achieving accreditation speaks to the accountability, transparency and the desire for organizations to elevate best practices beyond their funder's expectations. He also thanked Community Living for "being a leader in your community and in the sector. Thank you for allowing FOCUS to be a part of your journey, for teaching us, for being an organization that is welcoming, compassionate and invested in the wellbeing of those you serve and for being an organization of excellence in the work of accreditation."
When presented the accreditation plaque, Coristine joked that it was the first time in his life he received a grade that high and thanked Dunne and staff for their work during the process.
FOCUS was established in 2004 in response to a need for an innovative and robust quality improvement and accreditation program that reflected current successful practices and trends in community-based human services – with a mind to our Canadian culture and expectations.
Using an inclusive process, FOCUS sought input from individuals and their families who use different types of community-based human services, as well as board members, staff, community stakeholders – and a wide range of sector experts in accreditation and standards.
The result was an accreditation program with standards and processes that reflected sector best practices as well as Canadian expectations and values. The FOCUS Quality Improvement and Accreditation Program provides organizations with a comprehensive system that helps improve organizational culture and practices in meaningful ways, with a focus on:
Results for people who use community-based human services
Achieving organizational excellence through a culture of learning
Community development and meaningful stakeholder engagement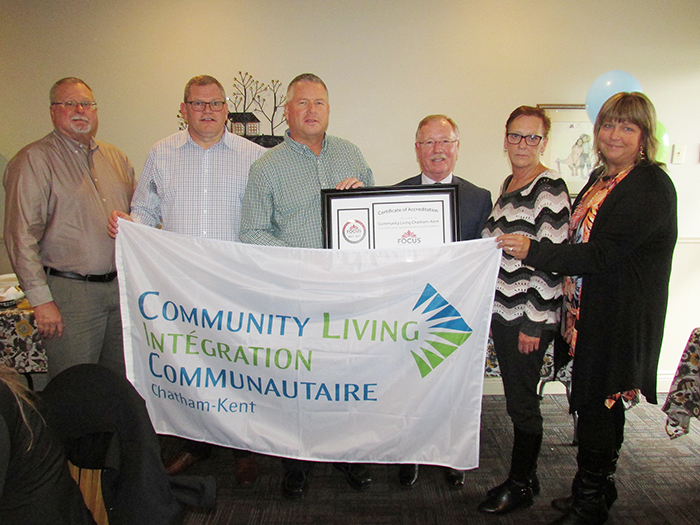 Comments
comments
« The 401 is not a drag strip Put sidewalks where they're needed »