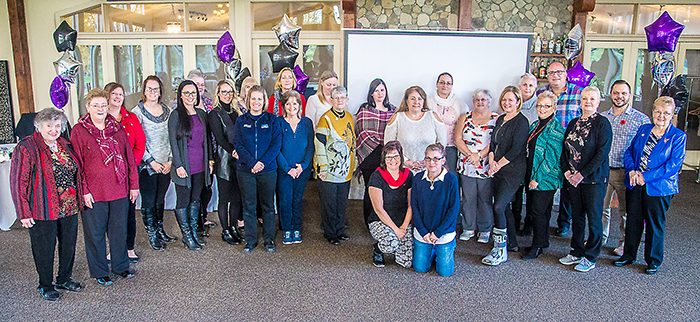 The Erie St. Clair Local Health Integration Network (LHIN) recognized 218 caregivers as part of the 5th annual Heroes in the Home program.
Recently, many local Heroes were celebrated for their dedication and selflessness as caregivers. This event is an opportunity to say thank you to these individuals and highlight the contributions they make to care for loved ones.
The program honours both informal and formal caregivers including family members, friends, loved ones, co‐workers, health professionals, and others whose kindness and commitment allow people to live their lives in their communities, despite the limitations of age, illness, or disability.
The recognition events took place at the Holiday Inn in Sarnia, the Links of Kent in Chatham and the Ciociaro Club in Windsor. Each caregiver was honoured with a certificate, a pin, and a scroll with their caregiver story.
Since the inception of the Heroes in the Home program, more than 500 Heroes have been recognized.
"We are so pleased with the response we received from the community. We surpassed our goal of recognizing 150 caregivers and were able to celebrate 218 Heroes in our region. Caregivers play an important role in supporting patients throughout their care journey. We heard so many inspirational stories that truly demonstrate the dedication and selflessness of these incredible individuals. We truly appreciate the countless hours of quality care and support they provide," Ralph Ganter, CEO, Erie St. Clair LHIN said in a release.