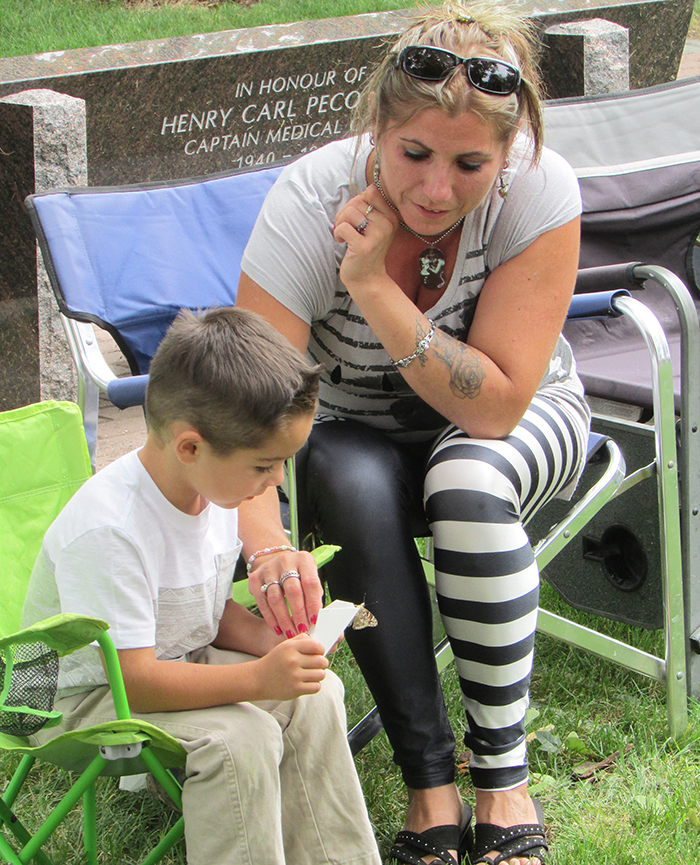 The painted lady butterflies woke slowly, but sent joy through the hearts of about 200 people Sunday at the 10th annual VON Chatham Butterfly Release.
The event took place in Veterans' Gardens in Chatham, beside the Thames River.
The annual affair celebrates the lives and memories of lost loved ones.
Pastor Larry Forsyth told the gathering dealing with the death of a loved one is no easy task.
"It's like having a suitcase full of emotions that you never open until you experience a loss," he said. "Grief, you don't make it happen; you learn to walk through it."
Members of the Kids Circle choir sang to the gathering, as did Paige Kosik, who sang In the Arms of an Angel as the butterflies were released.
As people opened the boxes containing the painted lady butterflies, some immediately flew skyward, while others lingered, or flew away only to return to their point of release, much to the delight of many of the children on hand for the event.
Comments
comments