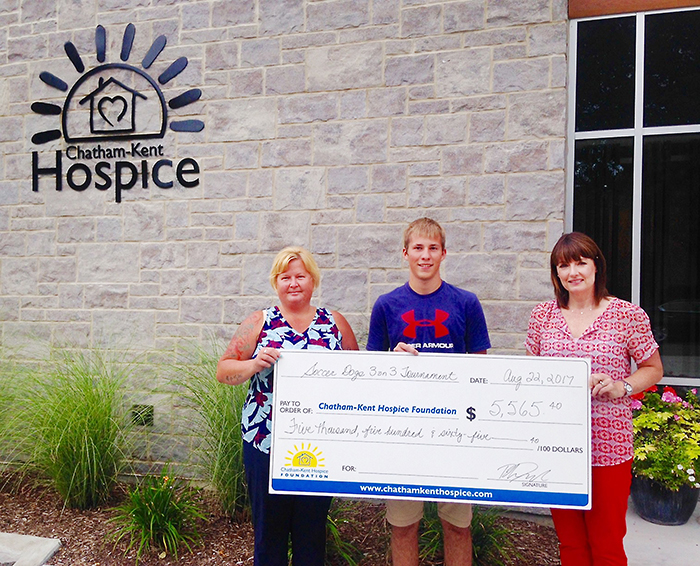 Rhys Dulisch organized the fifth Blenheim Soccer Dogs 3 on 3 Tournament, which saw more than 200 people and 33 teams in attendance.
Dulisch has held the event for the past five years in memory of his childhood friend Tyson Santavy, raising money for Ronald McDonald House and the Chatham-Kent Hospice in the process.
"We are very grateful to Rhys and his support of the Chatham-Kent Hospice," Jodi Maroney, Executive Director of the Chatham-Kent Hospice Foundation, said in a release. "By honouring his best friend, Tyson, he is also helping us provide compassionate end-of-life care for families in our community. It is a wonderful legacy of friendship for both Rhys and Tyson."
Rhys, and Tyson's mom, Connie Santavy, visited the Chatham-Kent Hospice recently to officially present the Soccer Dogs donation of more than $5,500 from this year's tournament. Over the past five years, the tournament has raised more than $40,000.
Comments
comments