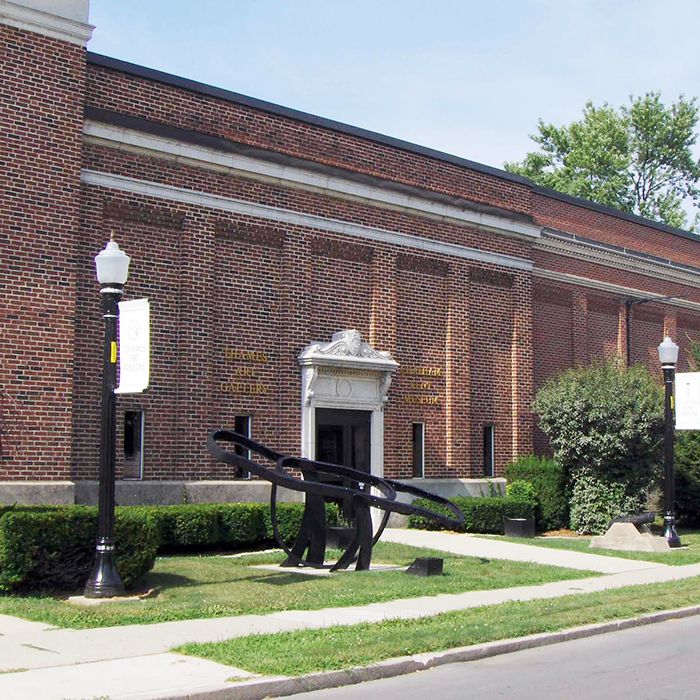 The Thames Art Gallery is asking artists to register for the 2017 biennial Juried Exhibition.
Forms can be downloaded from our web site at www.chatham-kent.ca/thamesartgallery. You may stop by the Gallery to pick one up.
The 2017 Juried Exhibition is open to all professional Ontario artists. All media will be accepted and works must be original and completed within the last two years.
A maximum of two works may be submitted by each artist. Deadlines for submission is Sept. 8.
This year's juror is Kendra Ainsworth. She is a curator, arts administrator, and writer based in the Greater Toronto Area. She holds a Masters in Museum Studies from the University of Toronto with a focus on interpretation of contemporary art.
Her practice focuses on collaboration with artists, providing accessible gallery experiences, and removing both intangible and tangible barriers to public engagement with contemporary art.
Recent projects include the exhibitions Pattern Migration (2016), Beyond the Pines: Homer Watson and the Contemporary Canadian Landscape (2015), and Be a Sport (2015) at the Art Gallery of Mississauga, and she has previously curated exhibitions at the Gardiner Museum, Toronto and the Art Gallery of Burlington. Ainsworth is currently the Curator of Contemporary Art at the Art Gallery of Mississauga, and sits on the board of Gallery 44.
Comments
comments