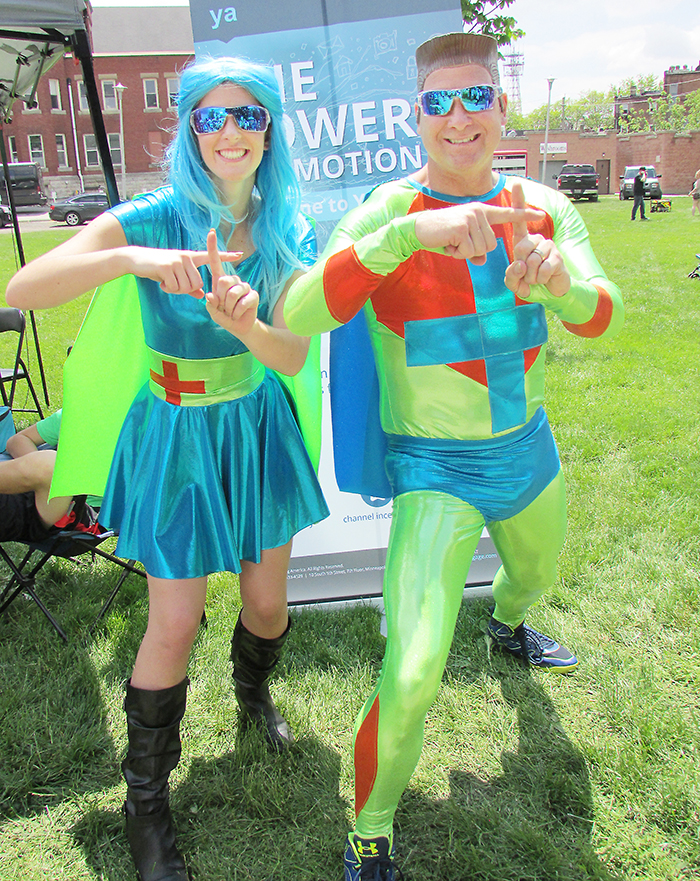 Capt. Positive and Opto Woman are preparing for the second annual Positivity Day in CK and these ambassadors of positivity will be taking it to another level.
The community is invited to the Kick-Off for Positivity Day in CK, being held at the Sons of Kent Brewery Co. in Chatham on July 26 at 5 p.m. when details will be released for this year's celebration.
"We are pumped about Positivity Day in CK and the great things we have planned in the community," said co-chair Darrin Canniff in a media release. "Thanks to the tremendous support from many businesses in our community, we are able to greatly increase our efforts to spread the power of positivity across Chatham-Kent.
Positivity Day in CK will take place on Sept. 15, but organizers say the party is going to start long before then.
Capt. Positive and Opto Woman will be celebrating the 12 Days of Positivity, beginning Sept. 4, that will include fun activities and the opportunity to win cash and fantastic prizes each day.
The kick-off event will feature a performance by local country singer Brooklyn Roebuck. It will also include the release of the latest Capt. Positive and Opto Woman promotional video along with previous videos in the series.
This family-friendly event will be a chance to meet Capt. Positive and Opto Woman … and their new nemesis Dr. Doomsday, who thrives on spreading negativity throughout the community.
There will be appetizers and non-alcohol refreshments provided at the Kick-Off Event, along with a chance to win prizes in excess of $500.
Comments
comments