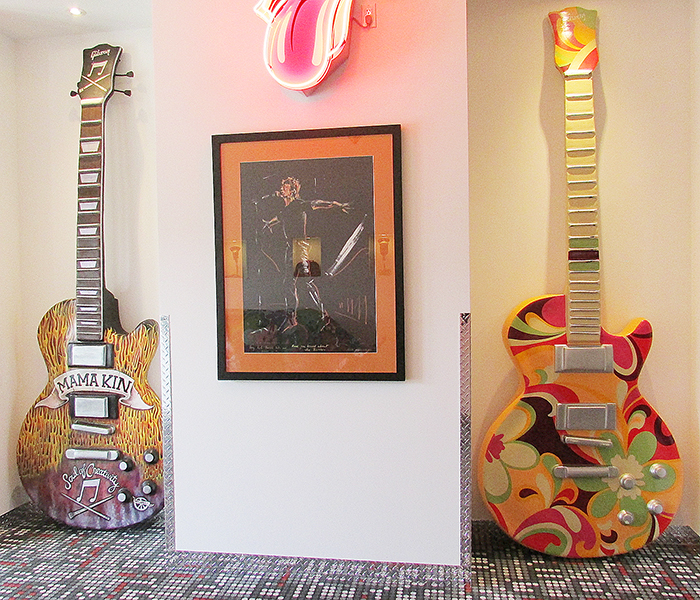 Chatham's Retro Suites Hotel just keeps earning rave reviews.
It garnered Trip Advisor's Travellers' Choice award for the sixth straight year. Pete Tsrimbis, general manager of the hotel and the accompanying Chilled Cork restaurant, attributes the high rating to the efforts of the staff.
"It's really a testament to how conscientious our team is. They're passionate and really caring," he said. "It really does take a small village to accompany this."
Tsrimbis added the unique elements of Retro Suites, from its one-of-a-kind rooms to jaw-dropping art and decor, add appeal.
"It's certainly eclectic and unique," he said. "The antiques and artwork really keeps this intensity. You never get bored."
The decor also evolves, Tsrimbis said, as the artwork and conversation pieces are swapped out.
There are mainstays, however, such as paintings by Rolling Stones guitarist Ronnie Wood, the original Ken and Barbie mannequins and the huge toy soldiers that once stood on display at FAO Schwarz.
"There's something for everyone," Tsrimbis said. "A 75 year old may see an antique and have a little nostalgia from his or her childhood. And a child can come in and be curious about the same piece."
Tsrimbis said earning the accolades doesn't get old.
"The staff is always evolving and striving to reach new heights," he said. "The current team is the best we've ever had. Chatham produces great energetic service industry professionals."
The staff isn't the only thing evolving, as renovations recently were completed on four of the hotel's 45 suites. Tsrimbis said another three or four will be revamped in the next year.
"Usually a room lasts about eight years before it needs an overhaul," he said. "We're constantly doing small updates, however."
Keeping Retro Suites as unique as possible is one of Tsrimbis' goals. Part of that is done by constantly adding the interesting art and decor.
"Keep collecting. That's the fun part," he said.
All that collecting has led to Tsrimbis thinking it would be nice to catalogue all Retro Suites' items and give the hotel a museum-like feel.
"When you walk around, you'll feel like you're at a museum – Chatham's mini-Smithsonian," he joked.
Located at the corner of King Street West and William Street in the heart of Chatham, Tsrimbis said he likes where Retro Suites is situated, and sees growth in the core of the community.
"It's slow and steady. There's a lot of new investment. People are continuing to build on what's been started," he said.
Seeing the municipality install new sidewalks in the downtown and replace the Fifth Street Bridge are also positive signs, Tsrimbis said, as well as the province upgrading the interchange at Highways 401 and 40.
"It's nice to see the municipality and province are working to improve things," he said.
The work helps destinations such as Retro Suites, which in turns helps get Chatham-Kent noticed.
"Being rated so highly by Trip Advisor makes us proud. It should make all of Chatham proud. This is great awareness for Chatham-Kent," Tsrimbis said.