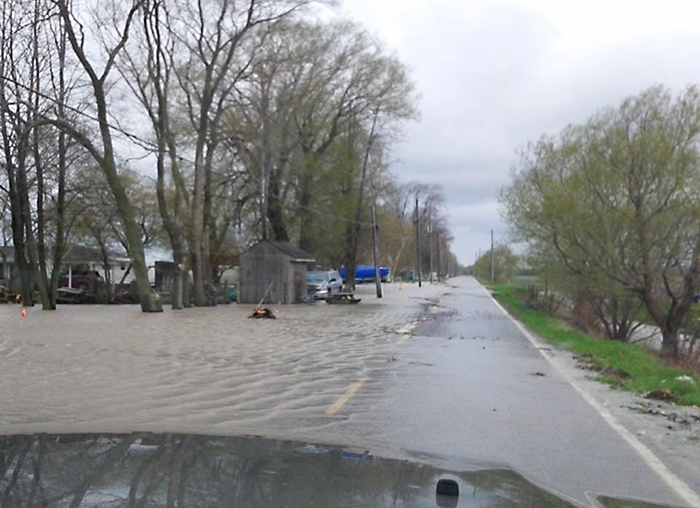 Wind and high water led to the closure of a portion of Erie Shore Drive in South Kent this afternoon.
The municipality closed the road between Bisnett Line and Erieau Road due to flooding caused by strong winds and the high water level of Lake Erie.
Tim Dick, director of Director, Drainage, Asset and Waste Management for Chatham-Kent, said about 20 homes in the 18,000 section of Erie Shore Drive are affected by the closure.
Forty-kilometre winds from the southwest forced water onto properties and across the roadway earlier this morning. No residents have been asked to evacuate.
Dick said clay berms have been placed along the south side of the roadway to divert water into specific areas to allow it to flow into municipal drain north of the roadway.
Municipal employees are monitoring the situation on an ongoing basis. Current weather forecasts indicate a change in wind direction, which is expected to ease the flooding.
Motorists are asked to avoid the area while the closure is in effect.
The same stretch of roadway was shut temporarily in early May for the same reasons.