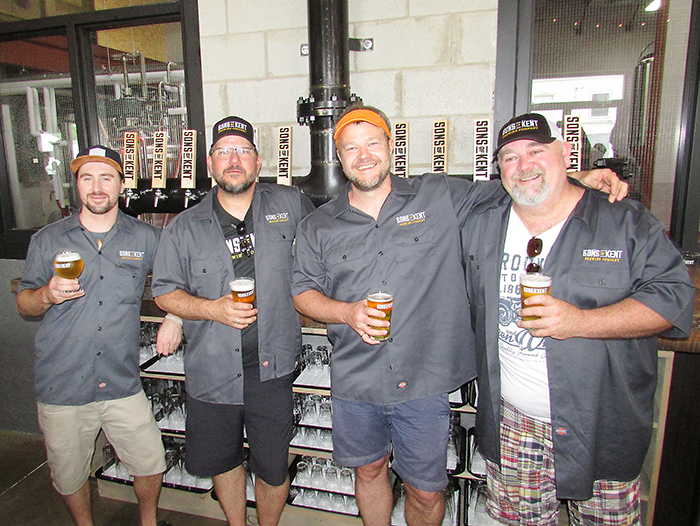 After months of hard work, the Sons of Kent held the grand opening of their craft brewery in downtown Chatham on the weekend.
Patrons lined up out the door on Friday night from the King Street East location as Superfly performed inside and nine different local brews – all Sons of Kent products – flowed from the taps.
At the Saturday ribbon cutting, family, friends, and thirsty patrons showed up to sample the product and celebrate the efforts of the four men behind the brewery – Doug and Alf Hunter, Tim Copeland and Colin Chrysler.
The Sons of Kent are located in the former Cinema Six building. It took many months of renovations before the craft brewery and tasting lounge was ready to be opened to the public.
Local MP Dave Van Kesteren said the brewery has generated a great deal of excitement in the community.
"This is something we have all been looking forward to," he said.
Chatham-Kent Essex MPP Rick Nicholls, also on hand for the ribbon cutting, credited the partners with thinking big.
"It's a risk, but when I look at what they've done, it's a job well done," he said of converting the former movie theatre into a craft brewery.
Alf Hunter said the transformation wasn't easy.
"We've been waiting for this day for months," he said of Saturday's opening event. "A lot of support from a lot of local contractors made this possible. We're happy to transform this building into something awesome."
All four owners are natives of Chatham-Kent, and all four left the community for a number of years before connecting and coming home. That alone had South Kent Coun. Karen Herman, representing the municipality, beaming.
"This is the campaign that Chatham-Kent has strived to achieve, and that is to bring our kids back here," she said.
Those "kids" have big plans for making their brewery a destination location. Chrysler said there are 20 taps on site, and their licence only permits them to pour their own product.
"We want to have new beer all the time, and host some cool bands playing regularly too," he said.
The beer hall and tasting lounge element of Sons of Kent is only one part of the business. Chrysler said the prime focus is expanded distribution of the product. Their beer is already in a number of restaurants in Chatham-Kent.
"Bars and restaurants in town came on board, and the people have been awesome. The community has been amazing," he said. "I'm grateful so many people want to support us."
Despite all the hard work they've put in so far, The Sons of Kent are trying to keep things light.
"We're trying to have fun. We're not serious people," Chrysler said. "We take the beer seriously, but not ourselves."
But they do take being part of the downtown business community seriously. Despite being outside the boundaries of the Historic Downtown Chatham BIA, The Sons of Kent asked to become members.
"We want to be part of Third Fridays and other events run by the BIA," Chrysler said.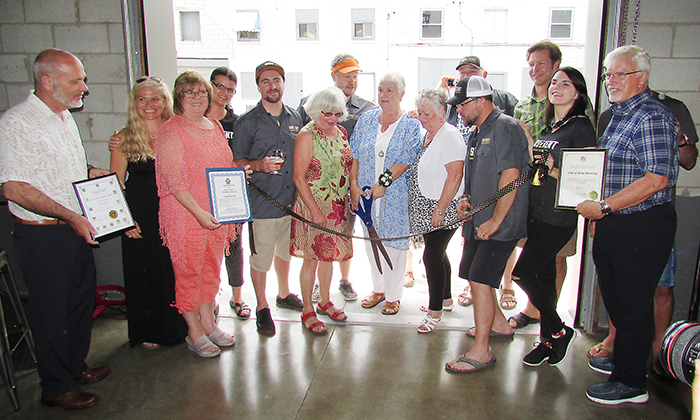 Comments
comments