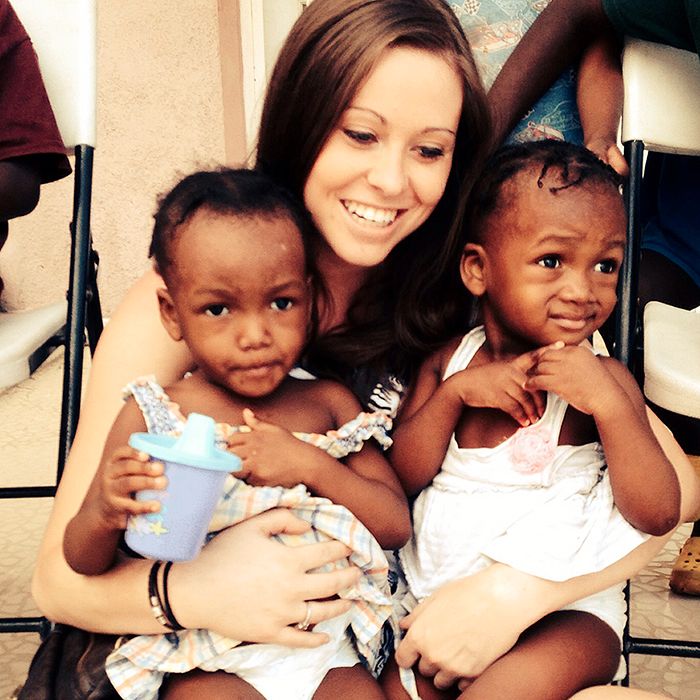 Chatham's Emily Hime is never one to rest, regardless of success.
The name and face of the Hime for Help charity, which runs an orphanage in Haiti, celebrated a recent online fundraising success, but knows her long-term efforts are still underway.
Hime for Help put forward a GoFundMe request in early May, seeking $6,520 to cover eight weeks of expenses at Maison Ke Kontan orphanage in Haiti. It took just two and a half days for the organization to raise the funds, which will pay for food, water and medical expenses for 15 children who are staying at the orphanage currently.
"It went really fast. We raised that in just two and a half days. It was really good," Hime said. "Hopefully, the momentum will continue with the fundraising and we're able to reach another goal."
That one is $40,000 – to restore programs and ensure that the children's continued safety and nutritional needs are met.
"We're still looking for long-term partners. That's the main focus – ongoing donors who can help cover major expenses such as rent, food or water," Hime said.
Hime said she is pitching the support request to various service clubs and churches, trying to target "different organizations and businesses who might be interested in sponsoring.
"We can't just rely on the small donations and always be in a state of financial emergency," Hime said. "We need stability for the home."
She and the other volunteers are very willing to come to interested groups to speak on the orphanage and the charity.
It hasn't been easy to keep the orphanage running, as Hime, after years of pouring her life into the orphanage, has married and has a young child of her own. She's working on evolving her own life here in Chatham-Kent.
As a result, there has been an influx of new blood into Hime for Help.
"New team, new energy. A lot of my focus has now gone to creating my life here," she said. "I haven't been able to put as much into Hime for Help as I had in the past.
"It has been difficult not being on the ground in Haiti on a full-time basis," she continued. "I am excited to join forces with a new group of committed volunteers who will help me find my balance and restore financial stability to the organization ensuring a better future for the children of Maison Ke Kontan."
She said the new board has been very helpful.
"New passion, new ideas from new people. They're motivating me as well," she said. "It's been great, even just to take some of the weight off my shoulders. I'm excited to see what the future holds for us."
As a result, Hime for Help is undergoing a relaunch and is expanding its quest for supporters.
The expanded board has increased the geographical quest for financial support as well, something Hime said was needed.
"I did a lot of the fundraising locally on my own. I feel I've exhausted them locally," she said.
Hime said the charity organization will continue its fundraising efforts later this month, hosting a trivia night May 31 at T-Bones. She added more information on the night will soon be available on the website himeforhelp.org.
Comments
comments