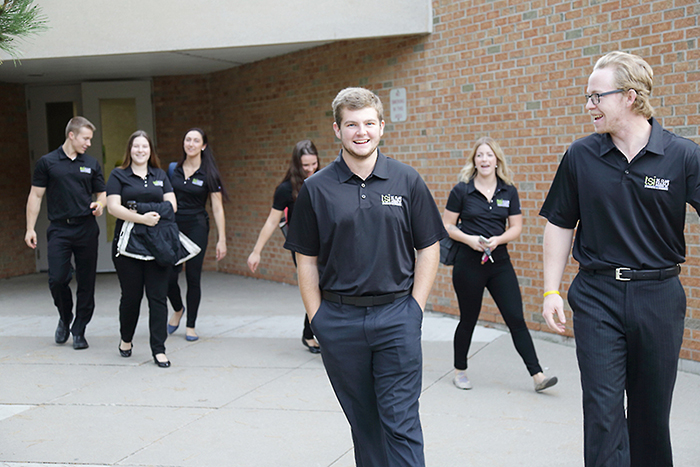 For the fourth year straight year, St. Clair College has exceeded the provincial average and topped the provincial colleges in southern Ontario for student satisfaction.
St. Clair College scored 80.2 per cent in student satisfaction that exceeds the provincial average of 76.5 per cent and that of the nine southern Ontario colleges. St. Clair has ranked in the top five colleges in the province for Student Satisfaction for the first time in 2017.
The annual Key Performance Indicator survey (KPI), shows St. Clair College continues to impress students with the overall quality of the learning experience, providing the knowledge and skills that will be useful in their future career, and their overall satisfaction with the quality of the services, facilities and resources at the College.
Patti France, President of St. Clair College, is thrilled with the results. She said it is rewarding to know that students value the work done on their behalf to provide a quality education and campus experience.
"Our staff have worked extremely hard to ensure our programs are of the highest quality, our facilities and resources are there to support student success, and that we have created an atmosphere that supports great student life," she said in a release.
The college also exceeded the provincial average in the graduate employment rate at 84 per cent as compared to the provincial average of 83 per cent. This is a strong indicator in a market that has seen high unemployment in the recent past.
Graduate's satisfaction with their college diploma also exceeds the provincial average. St. Clair scored 81.3 per cent compared to the provincial average of 78.8 per cent.
The employer satisfaction ranking is 88.7 per cent, compared to the provincial average of 91.2 per cent.
"Our mission statement, which was approved by the Board of Governors in March 2016 is something that has resonated throughout the college and I believe has been the foundation for our success in student satisfaction" France said. "Transforming lives and strengthening communities through high quality and accessible educational experiences that support career-readiness, innovation and life-long learning is what St. Clair is all about."