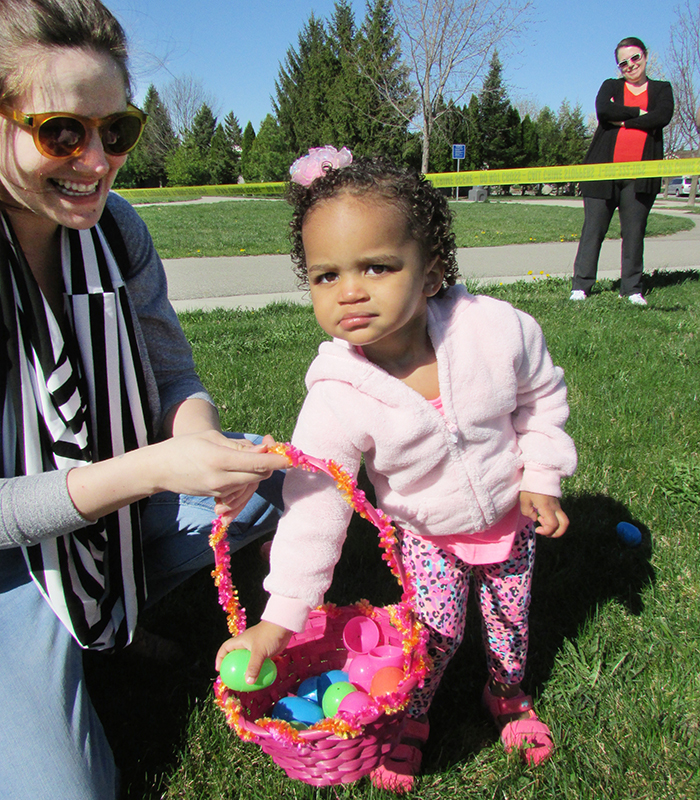 Hundreds of young people and their parents took advantage of a beautiful Easter Monday off school to visit the first annual Chatham-Kent First Responders Easter 'Egg'stravaganza, a free community event hosted by Chatham-Kent Ontario Provincial Police (OPP), Chatham-Kent Police Services, Chatham-Kent Fire & Emergency Services, Medavie EMS and the United Way.
Above, Sinead Herder, 2, and her mom Justine kept busy finding Easter eggs at the event.
Below, paramedic Belinda Keith with Medavie EMS Chatham-Kent posed with a young fan of first responders, two-year-old Ethan Charron of Chatham.