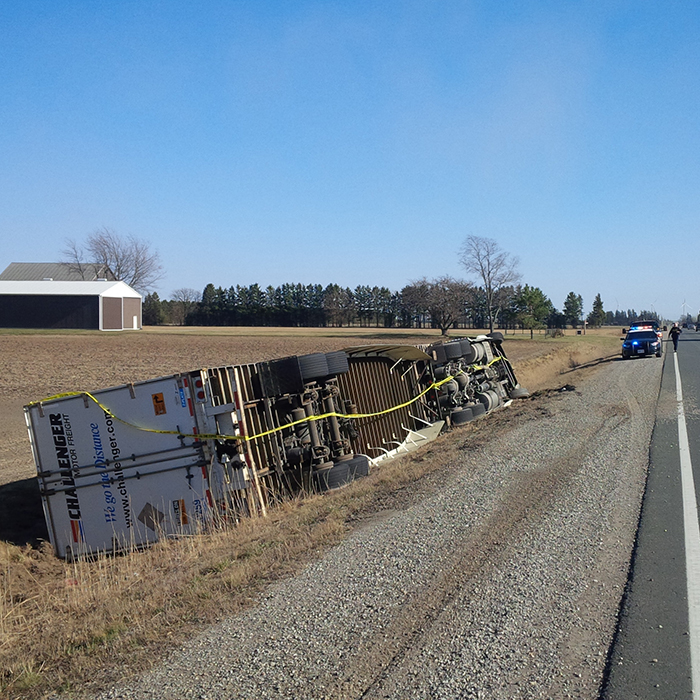 This morning's commute between Blenheim and Chatham might be a little diverting.
High winds yesterday blew a tractor trailer off the road and into the east ditch, OPP say.
Cleanup efforts are to begin at 8:30 a.m. today and should take a couple of hours to complete, according to police.
The truck suffered extensive damage when it rolled over in the ditch near Fairview Line, police say. The driver suffered only minor injuries, and was treated at the scene.