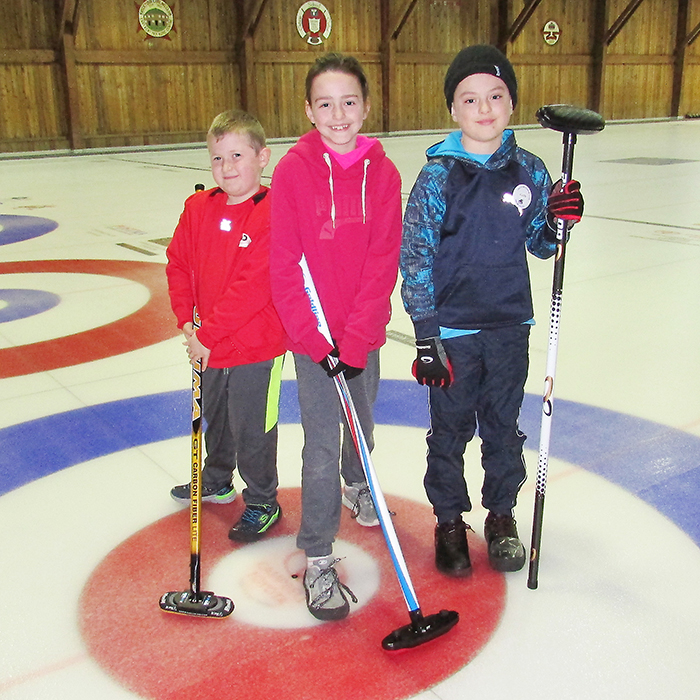 Colin McKay is hooked on curling, and he's not alone.
Colin, 8, has been curling for just four months, but he seems to be a natural at it. He and fellow Chatham Granite Club junior curling member Hannah Lethbridge each won provincial honours at the Ontario finals of the hit, tap, draw competition in Cobourg recently in the aged six to eight category.
For Colin, the fun comes when he lands a shot.
"Getting it in the button!" he said when asked what he loves most about his newfound sport.
As for Lethbridge, another first-year curler, she loves sliding out of the hack when taking a shot.
When asked if she wants to curl for years to come, her response was an enthusiastic, "Yeah!"
Meanwhile, Evan Suk, 9, placed well in the competition again this year. It's his third year on the pebbled ice. He said his favourite part of curling is being the skip.
Matt McKay, Colin's father, said the young curlers really have a love of the game.
"The enthusiasm is incredible," he said. "Colin would play every day if he could."