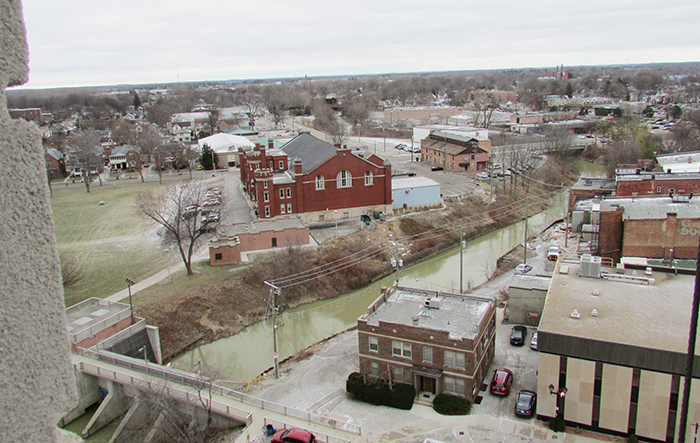 We recently had the opportunity to tour the Boardwalk on the Thames high rise in downtown Chatham.
The views are impressive. The location will likely sell itself.
We're sure there are groups that hope this editorial heads in a particular direction – condemnation of the project, or pure praise.
There are naysayers who have hated the project from the day it was announced. They are the folks who said developer Victor Boutin would never even break ground on the project. And when that occurred, they said he'd walk away with it barely completed (and there were times when it looked like that would be the case).
Until Everlast puts on the last coat of paint inside and opens its doors to let people move in, these naysayers will always have grounds to gripe.
And there are the people who don't understand why anyone would criticize Boutin and his vision for the downtown. To them, this editorial would be nothing but praise of the project.
Sorry to disappoint both sides, but we stand somewhere in the middle.
We are huge proponents of seeing the project completed. Imagine the impact 88 high-quality residential units in downtown Chatham would have on our community. The residents would breathe life into our downtown at all hours of the day. Their buying power would lure at the very least a corner market of sorts to a nearby location. Downtown shops would be a convenient short walk away.
The sidewalks might not roll up as early as they do now.
Yes, we'd love to see the project completed.
That said, we want it completed sooner rather than later. The Christmas 2017 timeline sounds nice, but after seeing the amount of work still to be done inside, as well as looking back on Everlast's historically slow pace at the site, we don't hold out much hope that deadline will be met.
Yes, Boutin works at his own pace, and he certainly has a lot on the go, but, please commit more manpower to finishing this job.
It's great that the downtown has both sides of King Street back in front of the project, but we now want the next and final stage to be over.
We're pretty darned sure Boutin wants the same. He just has to remain focused on the project and commit the personnel to getting it done.