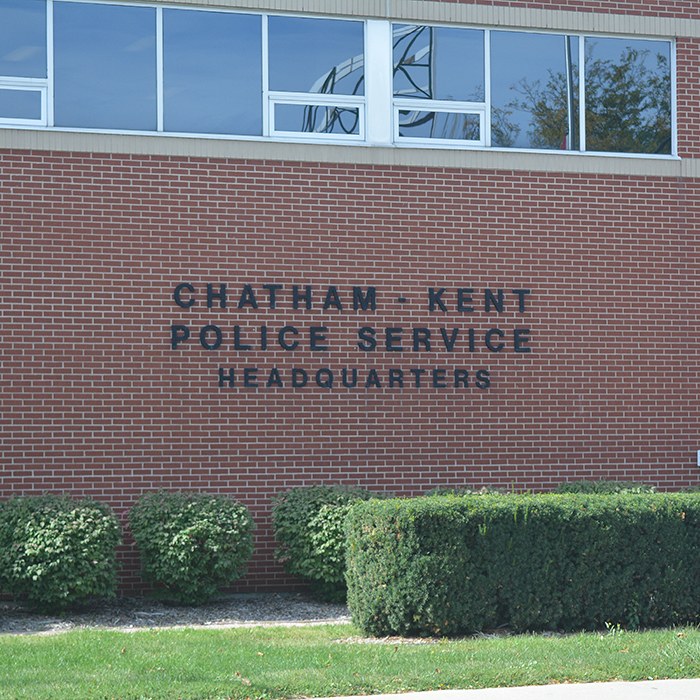 Several year-end reports were discussed at the Chatham-Kent Police Services Board meeting recently, with some stats jumping out including the increased use of technology in crime.
In a report from the Digital Forensics Unit (DFU), which was established in 2014, there were 209 electronic devices examined in 2016, up from 183 devices in the previous year.
"As we have seen since the conception of the DFU, the use of technology is ever-increasing in occurrences being investigated by the CKPS and is not limited to any specific crime," the report stated.
The different types of crimes involving some type of device in 2016 included domestic assaults, assaults, sexual assaults, threats, child pornography, luring, Internet luring, drugs, break and enters, homicides and sudden deaths.
"There is not one crime out there that is immune to digital technology," the report stated. "Technology-based crime is an area that is continually evolving and as such, those assigned to investigate said crimes need to maintain proper training and equipment in order to effectively collect, prepare and properly present the evidence in a court of law."
Const. Gary Oriet, the only officer in the Internet Child Exploitation Unit, also presented a report to the board. In 2016, he had a total of 101 investigations – 41 IP (Internet Protocol) address investigations, which track the owner of a device; 17 luring; 34 other Internet; and nine self-exploitation, such as the case of an 11-year-old girl who sent "intimate" images of herself over the Internet.
What Oriet said is most concerning is the fact there were 32 IP address investigations he did not get to.
"Being only one person, I can only do so much," he told the board.
Investigating a child pornography case can take months, beginning with a production order for the IP address of someone suspected of downloading images, filling out the information needed for a search warrant, organizing a search and seizure and then sifting through the forensic investigation of the seized device. Oriet said that in some cases, even when they go through all those steps, the actual person who downloaded the images can't be pinpointed and no charges can be laid.
Sgt. Steve Kloostra; who is responsible for supervising the Internet Child Exploitation Unit, Digital Forensics Unit and the Sex Offender Registry; was at the PSB meeting. He backed up the time frame Oriet discussed, and said just the production order can take up to a month.
In 2016, stats show 26 production orders and 20 search warrants that led to eight people being arrested on a total of 17 charges. For these investigations, 111 devices were seized and processed.
"Over the past several years, we have come to find that our community is not immune from this threat to our children and youth," the report stated. "Our digital age has allowed for predators to virtually enter our homes and connect with our kids."
Police Chief Gary Conn told the board he is aware of the need for more resources. Mayor Randy Hope said with eventual availability of more broadband Internet access, he is concerned the occurrences of Internet crime will increase.
"We are looking at our business plan for 2018-2020. It will start with a survey and we will be looking at all of our specialty units and will see where we need to distribute resources," Conn said. "We are cognizant of the concerns and we have broadened our training (of the proper seizure of digital devices) and are actively trying to streamline the process."
With front-line officers able to secure and seize devices at the scene of a crime, it saves a DFU officer from having to attend the scene, the report stated.
Comments
comments