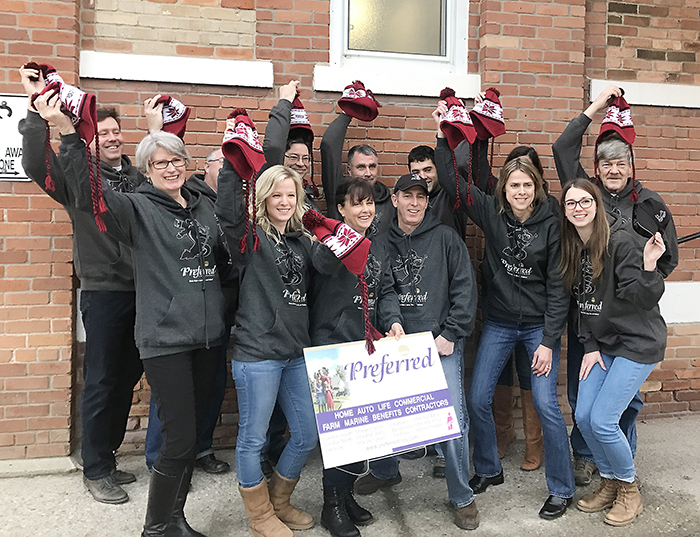 The image of dragon boat paddlers slashing their narrow craft through the water will be in for a major revision this weekend as members of two local teams compete on water of the frozen variety during the first-ever Ottawa Ice Boat Festival.
Members of the Raging Dragons of Chatham-Kent and the Breast Buddies teams were among a select group of 60 teams from across North America who will compete in the event, to be held on the Rideau Canal in the nation's capitol.
Although both teams have plenty of experience, no one has any idea what to expect, said Charlene King of the Raging Dragons.
"We know the boats have been specially made and have skate blades on the bottom," she said.
Instead of traditional oars, the craft will be propelled by oars with picks on the bottom.
"They look like horses hooves," said Collette Johanson a member of the Breast Buddies who have named their all-female team the Ice Pix for the unique event.
King said 14 members of the Raging Dragons will travel to Ottawa. The team has been actively fundraising for the event and has had strong community support with Preferred Insurance being a major sponsor.
"People really want to help," she said. "We had a steak dinner fundraiser at the Imperial Club that sold out quickly."
She said the Dragons are comprised of men and women and members don't have to be a cancer survivor.
"We're always looking for more members," she said. "The rowing is a great physical activity and while we're competitive, we have a lot of fun."
More information about the team is available at www.facebook.com/RagingDragonsofChatham-Kent
King said her team would have members from Chatham-Kent and Lambton County.
"Both local teams will be rooting for each other," she said. "We have people who are involved with both."
The dragon boaters have been practicing in Petrolia where each session involves nearly 1,000 strokes, using paddles while sitting on a pool deck.
Don Verhaeghe, one of the area's foremost sweeps, will be steering the Ice Pix boat.
"I'm not sure what to expect," he said. "All I know for sure is that if we end up dumping the boat, we won't get wet."
Comments
comments