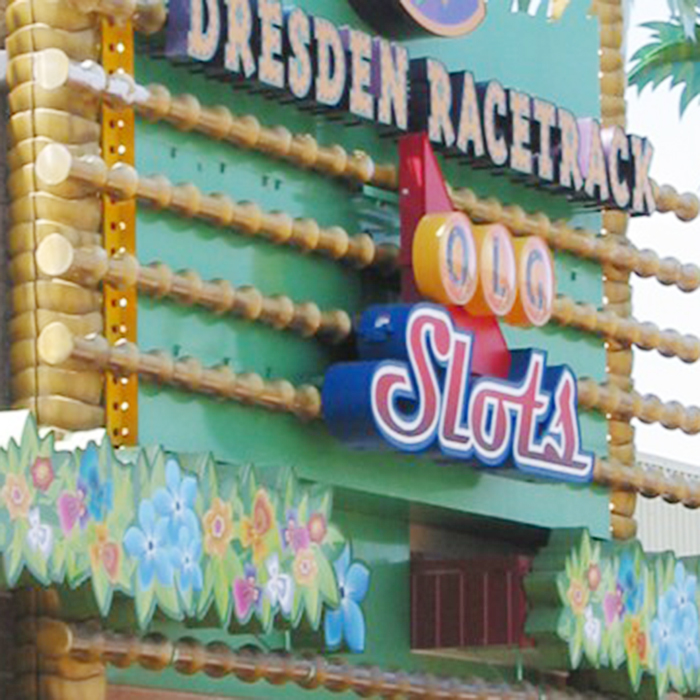 The municipality is adopting a wait-and-see attitude in regards to the incoming operators of the Dresden Raceway Slots.
The Ontario Lottery and Gaming Corporation (OLG) chose Gateway Casinos & Entertainment Limited as service provider for gaming locations in Southwestern Ontario, including the Dresden Slots.
"We are aware of the agreement between OLG and Gateway, but since it is still transitional in nature, we can't make any specific comment," Chatham-Kent Mayor Randy Hope said in a media release.
"Once the deal is completed, we look forward to working with the service provider to continue and maximize gaming in our community. The Dresden Slots have brought jobs and a significant amount of money into our economy and we would like to see Chatham-Kent continue to benefit from contribution agreements," he added.
OLG expects that the service provider will take over day-to-day operations in spring of 2017.
According to the OLG, the selection of Gateway followed a competitive procurement process. Gateway will handle services for all of OLG's Southwestern Ontario gaming facilities, as well as in Northern Ontario.
"The announcement of a service provider for the North and Southwest Gaming Bundles is a significant step forward in OLG's modernization," said Stephen Rigby, OLG's President and CEO in a media release. "The investments Gateway will make in the bundles will help ensure the best possible gaming experience for customers while OLG continues to deliver on its commitment to the people and Province of Ontario."
Gateway officials look forward to the new challenges.
"We are very excited and pleased to partner with OLG in the modernization of Ontario's gaming industry," said Tony Santo, Gateway's Chief Executive Officer, in a release. "In northern and southwestern Ontario, Gateway will work with host communities to bring our unique brands and experiences to customers. On behalf of the 4,000 Gateway employees, we look forward to welcoming OLG colleagues to our team."
Aside from Dresden, Gateway is to take over daily operation of OLG slots rooms at Western Fair District in London, Clinton Raceway, Hanover Raceway and Woodstock Raceway, as well as the Casino in Point Edward.
In the north, the firm will operate casinos in Thunder Bay and Sault Ste. Marie and slots at Sudbury Downs.
The British Columbia-based firm will celebrate 25 years in the business of gaming and entertainment in 2017, first starting up in the Greater Vancouver area.
"Expanding into Ontario is truly an exciting and significant way to mark this important milestone in our company's history," Gabriel de Alba, Gateway's Executive Chairman, said in a release.
Chatham-Kent receives between $800,000 and $900,000 annually from the operation. Approximately 100 full and part time employees work at the Dresden Slots.
Comments
comments