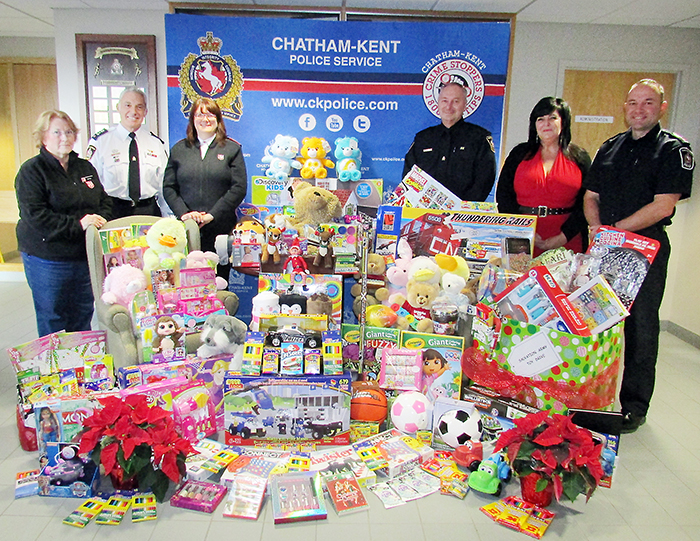 Partnerships pay off. Just ask the Salvation Army following the second annual toy drive by the Chatham-Kent Police Service.
The police doubled their haul from last year's effort, according to Const. Renee Cowell.
"We've been collecting toys for the past month at municipal service centres," she said. "We are happy to say we almost doubled the toys from last year. We have toys for kids of all ages."
The donations were piled up outside the administration offices at police headquarters, but then organizers learned there was a crate of plush toys waiting downstairs as well.
Capt. Stephanie Watkinson of the Salvation Army said the effort is greatly appreciated, as they will distribute the toys to about 800 kids throughout Chatham-Kent.
"We make sure children are cared for in three different districts," she said. "It means a lot. We work so closely with Chatham-Kent police over the year."
The police are happy to help.
"On a daily basis we see families in need, and we're happy to be able to help some of those families in need this holiday season," Cowell said. "We're grateful for the community for helping out."
"It takes a community to help a community," Watkinson added.
Comments
comments