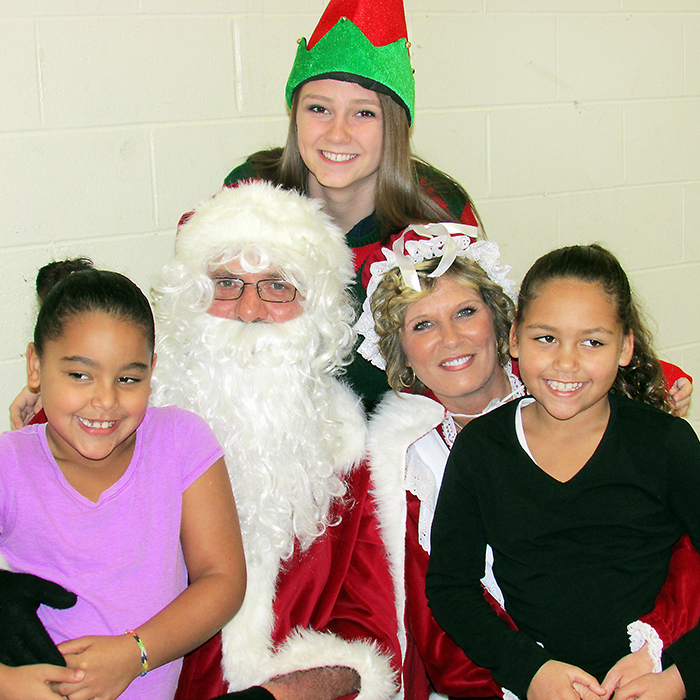 In its sixth year, the popular Breakfast with Santa event organized by East Side Pride just keeps growing, with well over 300 parents and kids coming out this year.
Held Saturday morning at the W.I.S.H. Centre in Chatham, the community came out in force to eat, drink and be merry.
Organizer Marjorie Crew said the event brings people together and would not be possible without the groups that partner with them – the Chatham-Kent Police Service, the Chatham-Kent Fire Department and the W.I.S.H. Centre.
"This has become one of our biggest events and we are certainly not short on manpower," Crew noted. "The police officers do all the cooking back there and serve the food with firefighters. You can do anything when you have good partners."
With the breakfast from the beginning as well is CKSY radio personality Chris McLeod, who also pitches in and volunteers. Crew joked that so many people volunteer to help at the event that she sometimes has to create a job for those wanting to be involved.
In the end, it is all about bringing the community together for access to a free event.
"Some people don't go because they say they can afford to buy breakfast but that's not what it's about," Crew added. "It's about community coming together and enjoying time together."