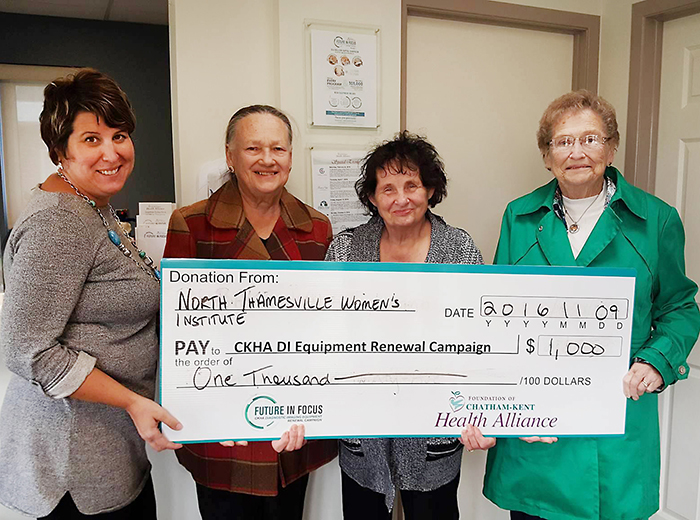 Representatives from the North Thamesville Women's Institute presented a cheque for $1,000 to the Foundation of Chatham-Kent Health Alliance (CKHA).
For more than 90 years, the North Thamesville Women's Institute has funded various educational programming and community supports, acting as an advocate for social, environmental and economic change, and working towards the personal growth of all women.
Earlier this year, the group made the difficult decision to dissolve. Funds are being distributed to organizations throughout the municipality.
This donation will be directed to the Foundation of CKHA's $6.9 million CKHA Diagnostic Imaging Equipment Renewal Campaign. To date, more than $4 million has been raised for this campaign.