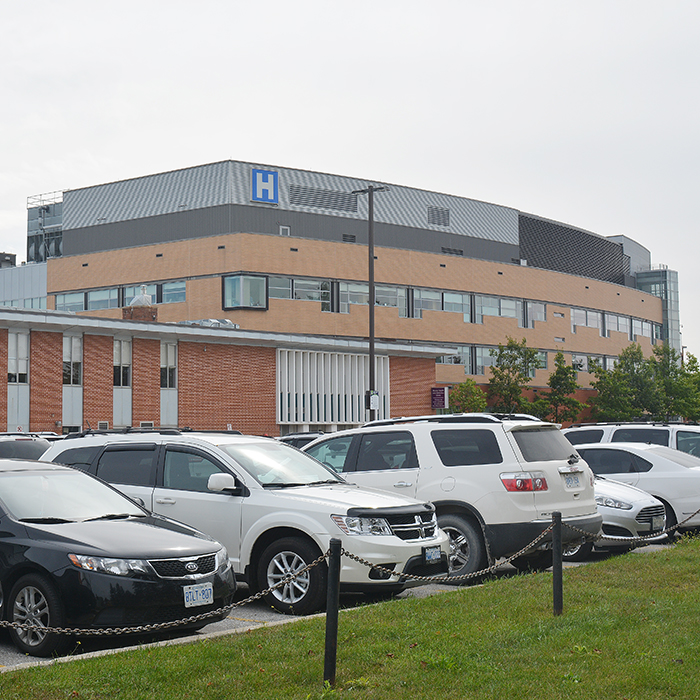 Reorganization of the Chatham-Kent Health Alliance won't happen overnight.
That according to the two men put in place to help lead a cultural change at the health-care organization.
Rob Devitt, the provincially appointed supervisor for the CKHA, and Ken Deane, the interim CEO, met with members of the media to discuss their efforts over the past two months.
Devitt said his focus has primarily been on upper level oversight.
"My major focus has been on governance, focusing on the corporations and the board," he said.
He added that effort could be accelerated when the alliance hires a new CEO. Devitt stressed Deane is only temporary and the hunt is on to find the replacement for Colin Patey, who was let go earlier in the fall.
"Ken is the interim CEO. We are so lucky to have him as part of the team. He brings tremendous experience," Devitt said. "But he's not here for the long-term."
To find a replacement, a headhunting organization has been hired.
"They've been on site in Chatham-Kent interviewing people about what they want in a CEO," he said, referring to Waterhouse Executive Search. "It's really important that the process to pick a CEO is not done just by me in isolation. It's got to be done by talking to many members of the hospital community. They've gotten some really good feedback."
Devitt thinks the opportunity for the new CEO to work with Deane through a transitional phase will be appealing, as the chance to learn from such an experienced mentor will be an attraction.
Deane believes such a transition will only help the alliance moving forward.
"Both Rob and I have developed a strong affinity for the organization. We want to make sure when someone comes in that we sensitize them to the organization based on what we've learned," he said.
Through two months on the job, Devitt and Deane said time has been spent talking with staff and former members of the hospital boards.
And examining paperwork.
"I've probably read more minutes and reports and files than I would ever want to read again. But it is important to just get background," Devitt said.
Paying attention to detail, such as how much material board members must sift through and how long they have prior to meetings to do so, are integral to future success at the CKHA.
"If you don't get this right, I think everything else is at risk. You need outstanding governance and excellent leadership."
What comes out of the ashes of the former structure must meet the needs of the entire Chatham-Kent community, Devitt said. In the past, with three hospital boards, there were clashes. Ultimately, that's what led to Devitt being appointed.
The Sydenham hospital board didn't agree on the direction from the two other boards, as well as administration. Governance meetings, as a result, stopped taking place.
Devitt admitted the hospital in Wallaceburg "offers some complexity. It's a big question," he said, one he wasn't ready to answer just yet. "We can't just jump to that. We've got to start with what's the right process to come up with a vision to answer those questions."
Instead, the short-term focus will be on continuous improvement.
Areas for that include hospital finances – the alliance is running at a projected $2 million deficit this fiscal year – and an improved work environment.
"We want to foster a healthy work environment," Deane said, adding there are plans to conduct a staff engagement survey later this month. "We want to hear their feelings and impressions of their work environment."
He said a third party will be put in place to handle staff complaints, especially from whistle blowers.
Deane said they encourage such forthright feedback.
"We are trying to foster and support the conditions for our staff to come to work and feel safe, valued and respected," he said.
Deane and Devitt agreed running a deficit is no way for the alliance to move forward, as money for purchasing new equipment comes from only two sources, the hospital foundation – which they credit for doing an excellent job – and from using money from operating at a surplus.
"These are challenging economic times. We are looking at the horizon and not at our feet," Devitt said. "We believe we need a multi-year plan for equipment renewal at the hospitals, and rank items in order."