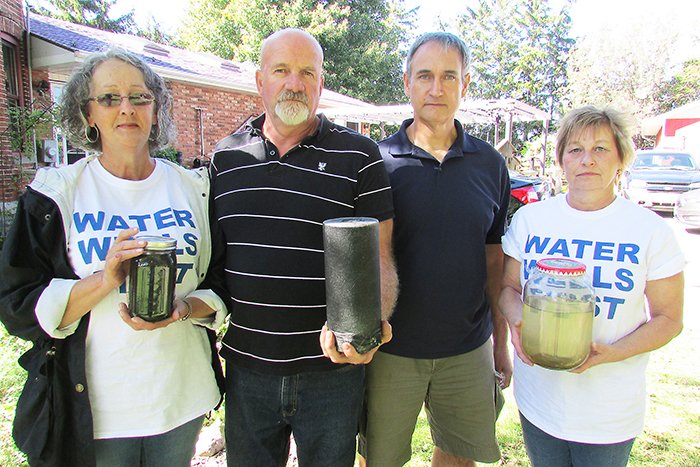 So, can someone please tell us exactly what the municipality has done to support residents in Dover who say their well water is undrinkable and clogged with sediment after wind turbines were erected in that part of Chatham-Kent?
The mayor and council are still under fire for being willing hosts to hundreds of wind turbines across the municipality. Mayor Randy Hope says money received through negotiations never impacted his or council's judgment.
He added that the money the municipality has landed through said negotiations is a boon to the community. The cash helps offset taxes and aids local groups.
Community projects have indeed benefitted from wind farm funds, no question. But if you have access and influence with some of that money, as a municipal politician, how would you use it? Would you perhaps invest some of it into checking out overall water quality in Dover Township that residents say has been negatively impacted by the erection of the turbines? Or would you instead use it to fund two parties on Lake St. Clair?
Municipal council opted to fund the Grassy Rock parties.
Furthermore, a number of the residents who brought their concerns before council say they felt as though councillors had more interest in their electronic devices than in what the residents – ratepayers – had to say.
We understand that some people have no problem multi-tasking – listening to concerned citizens and sending out notes via social media – but doesn't anyone around the council table realize the horrible optics one sends out with such apparent disinterest?
The Water Wells First members believe they aren't getting much in the way of representation from the municipality. It's easy to see their point.
While the province finally ordered a halt to future turbine development, that decision won't impact projects already in the works, such as North Kent Wind 1 and Otter Creek here in Chatham-Kent. The two North Kent projects have citizens who live near them worried their wells will pump out sludge in much the same manner so many in Dover are now doing.
So, what exactly is the municipality doing to support its rural residents in these areas? Not much, if you look at the optics, which smell about as bad as some of that Dover well water does.