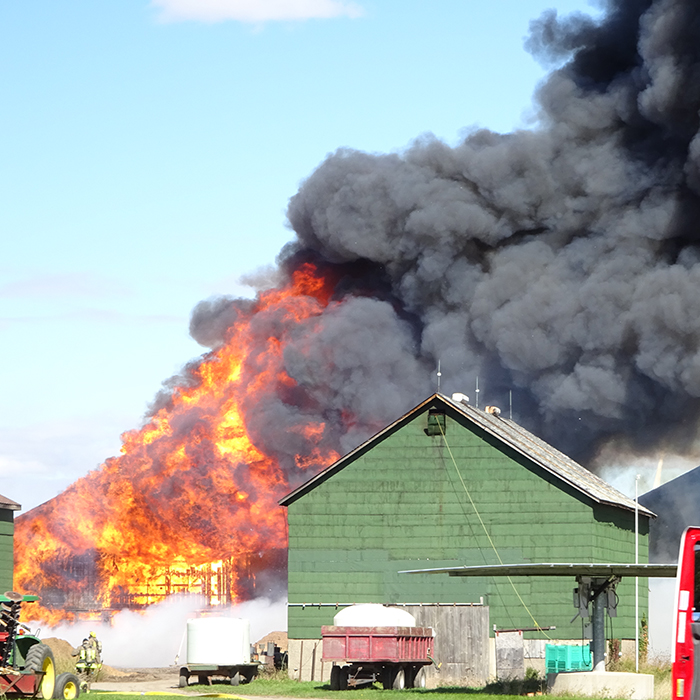 Two tobacco smoke barns went up in flames on Erieau Road Sunday afternoon, with a loss of $300,000.
Firefighters from Harwich North, Erieau, Raleigh South and Blenheim stations responded to call shortly before 1:30.
One initial barn on the windward side of the property accidentally became involved in fire. Fire quickly spread to a nearby downwind barn.
The fire was contained to the two barns that were initially involved in fire and prevented the fire from spreading to two other nearby barns.
An estimated $360,000 in property was saved.
The cause of the fire has been listed as accidental.
Comments
comments