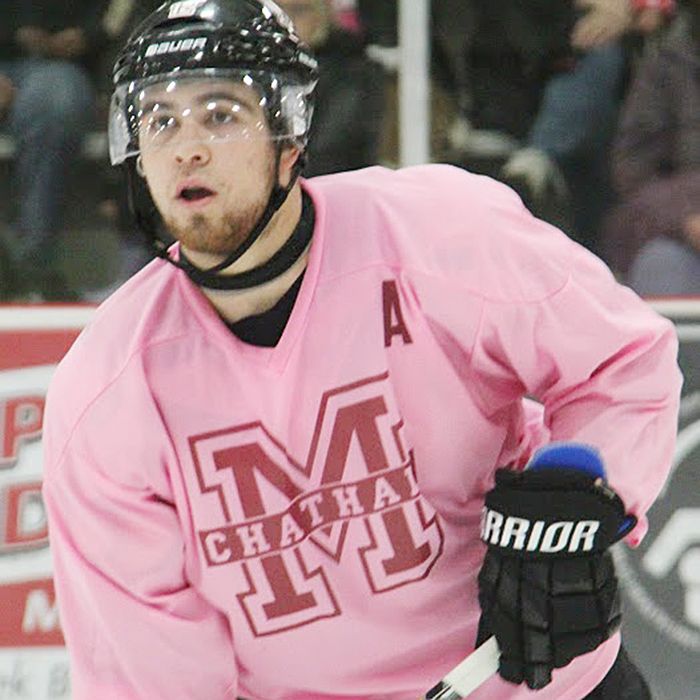 The Chatham Junior Maroons are teaming up again this year with the Canadian Cancer Society and The Breast Buddies to help raise awareness of the fight against breast cancer.
The Maroons have designated their home game on Oct. 16 versus the Strathroy Rockets as "Breast Cancer Awareness Night."
The Chatham Maroons announced trecently that the team will wear special "pink" game jerseys as a tribute to the survivors of breast cancer. These sweaters have been donated by the Szekesy family.
They will be autographed by the player wearing that jersey and then auctioned off, with the proceeds going to the Canadian Cancer Society and the Breast Buddies.
Over the past three years, the Maroons have raised just under $10,000.
Dean Outhouse of RPM Designs and Mike & Dawn Wonnacott of Simply Vinyl Signs & Graphics have donated special "pink" items to be auctioned Oct. 16 as well.
Fans are encouraged to get to the game early as a limited number of pink items will be given out on a first come basis.
The Breast Buddies and the Cancer Society will have information tables set up on the west side upper walkway of Memorial Arena. For more information, please visit their websites at www.cancer.ca and www.thebreastbuddies.com
There will be an on-ice tribute to the Breast Buddies and Canadian Cancer Society prior to the game. The puck drop is scheduled for 7 p.m.
"To celebrate the perseverance these survivors have shown in their battle with Breast Cancer, the song, "I Believe" will be sung by Alexis Bruhlman during the first intermission of Sunday's game."