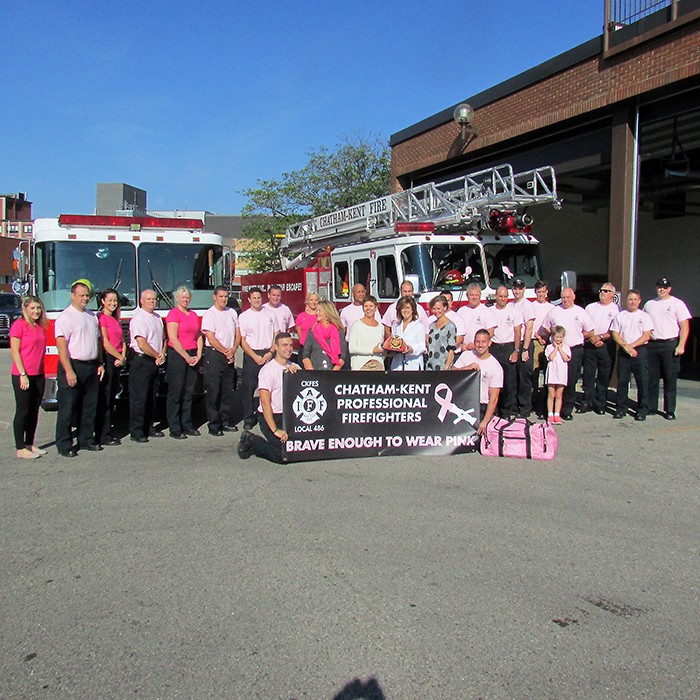 Chatham-Kent firefighters will be bagging groceries and selling t-shirts this weekend as part of their Care Enough to Wear Pink fundraising effort to raise money for breast cancer groups.
Firefighters Sidney Vilaranda and Barrie Christie
decided only two weeks ago to bring the awareness program to Chatham-Kent for the first time.
"We all know someone whose family has been affected by breast cancer so we wanted to increase awareness and raise money for the cause," Vilaranda said.
The pink t-shirts will be sold at the Sobey's and Superstore locations Friday from 2 to 7 p.m., Saturday from 9 a.m. to 2 p.m. and Sunday from 9 to noon.
Shirts will also be sold from fire stations one and three as well as at The Loft Fashion and Mastectomy Boutique on King Street.
The shirts are being sold for $20 with 50 per cent of the proceeds going to the Breast Cancer Society of Canada and 50 per cent to the Fire Fighters Cancer Support Network.