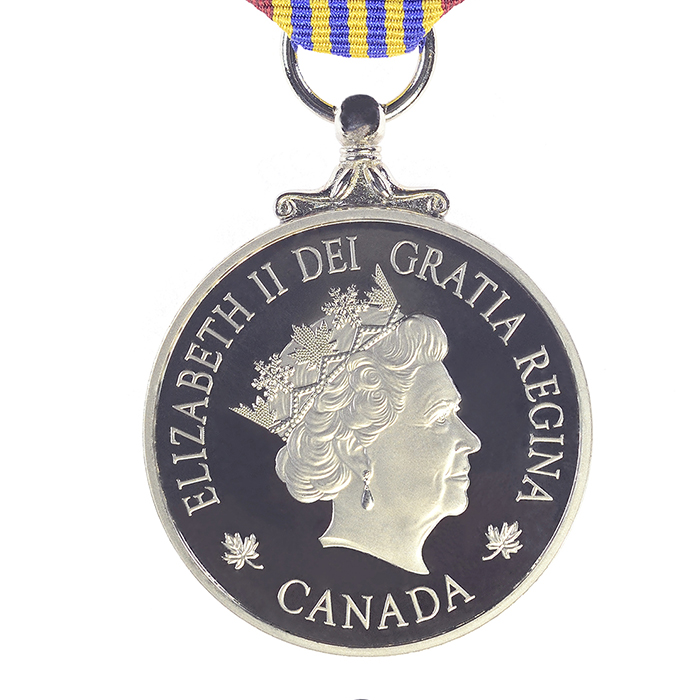 It takes a lot to shock Don Wells, but a recent knock on his front door did the trick.
Wells, a 67-year-old known locally for his fund raising Journeys of Hope, found out that his efforts have been noticed all the way to the office of Canada's Governor General David Johnston.
"I was sitting at home when someone knocked at the door so hard I thought it was the cops," he laughed. "It turned out I had to sign for a letter from the governor general telling me I had won an award."
The award given to Wells was the prestigious Sovereign's Medal for Volunteers, which "recognizes the exceptional volunteer achievements of Canadians from across the country in a wide range of fields."
The award surprised Wells who has no idea who nominated him for the honour.
"I do what I do because it's the right thing," he said. "I had no idea anybody was going do to this. I probably would have told them not to."
The award website noted that it is for those who have made "significant, sustained and unpaid contributions to their community. Candidates must have demonstrated an exemplary commitment through their dedicated volunteerism. The Medal is awarded to individuals only, not to groups or couples.
The award is administered by the Chancellery of Honours, part of the Office of the Secretary to the Governor General. Nominations are researched and then reviewed by an advisory committee, which makes recommendations to the governor general.
Shortly after receiving news of the honour, Wells was in London to drop off a $16,000 cheque to the Children's Health Foundation of London, proceeds of this year's fundraising effort.
For the past several years Wells has been travelling across Ontario raising funds for various causes including cancer research. The need for a knee replacement forced him to canvas locally for the funds instead of travelling.
The Wallaceburg native is planning his fifth and final journey of hope next year in which he plans to travel to British Columbia and then take an e-bike back to Sarnia.
He's estimating that the trip will take six or seven weeks.
"I'm going to raise money for the Children's Health Foundation and the Children's Wish Foundation," he said.