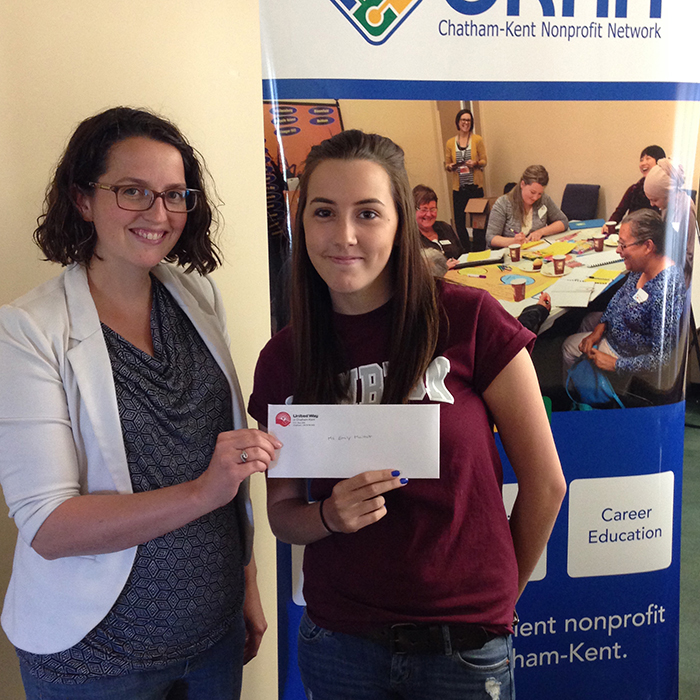 Tilbury District High School graduate Emily Mailhot has been named the first recipient of the Josie Matteis Doto Bursary for non-profit management.
The bursary is presented by Josie's family to honour her legacy. The avid volunteer with the United Way of Chatham-Kent died in 2015.
Stephanie Matteis, said Emily deserved the award "We were so impressed with her application and with the wonderful work she has already done in the nonprofit sector. Emily's work, passion and skills are an inspiration".
The recipient of $1,000, Emily is starting her first year in Lambton College's Social Service Worker Program. During the past four years, she has donated more than 300 hours of volunteer work throughout the municipality.