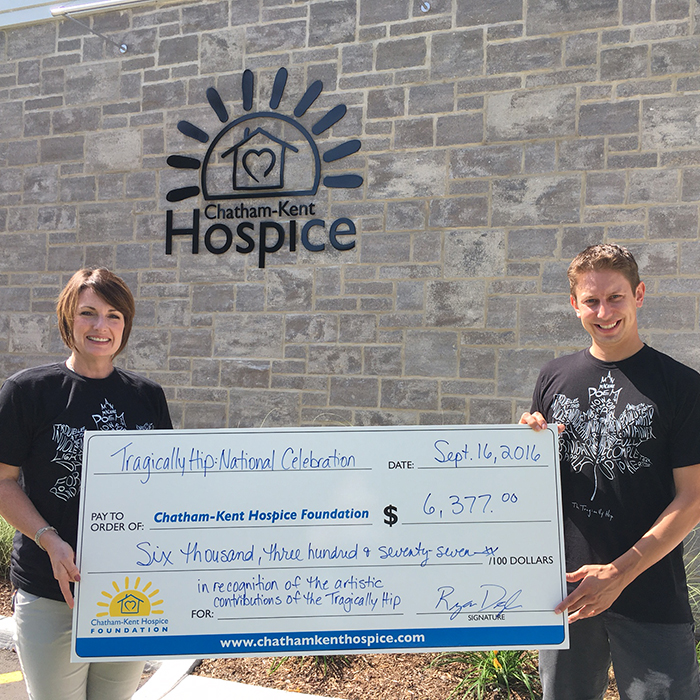 Three charities are a total of more than $17,000 richer thanks to last month's the Live Band Charity Drive and the Screening of the Tragically Hip's: A National Celebration concert in Tecumseh Park.
Organizer Ryan Doyle said the event came together well considering it was presented in only five weeks.
Despite raining for nearly two hours on the Aug 20 event, the event was well attended.
The Chatham-Kent Hospice and the Gord Downie Fund at the Sunnybrook Foundation both received $6,377 while the Knights of Columbus made $4,598.