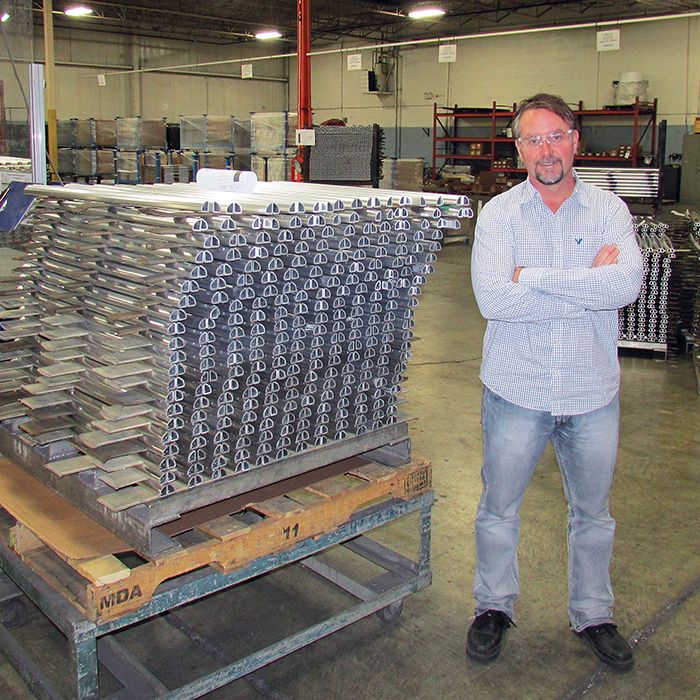 A made-in-Chatham success story just keeps getting better with the announcement that Dajcor Aluminum is planning a $10.2 million investment that will create 35 new jobs.
Company president Mike Kilby said in a release that the firm, which manufactures a variety of automotive, marine, construction, bathroom fixtures and sliding-door runners has a unique business model.
"Dajcor's 'All Under One Roof' approach sets us apart by combining design, extruding, fabricating/machining, and anodizin," he said. "This enables our team to deliver lower production costs, superior quality control, and some of the shortest lead times in the industry."
The project is aided in $1 million in funding from the provincial Ministry of Economic Development and Growth through its Southwestern Ontario Development Fund.
The investment will allow it to explore new business opportunities including
components for light rail transit door assemblies, ventilation systems, LED light enclosures and high-end furniture tracks.
"This investment in new technology continues Dajcor's evolution and adds even greater flexibility and technical capabilities for our valued customers," Kilby said.
The project is to be completed by the end of 2018.
Dajcor was founded in 2010 after Daymond Aluminum, which had operated in Chatham since 1939, went into receivership.
From an initial workforce of fewer than 25 production workers, the firm has now employs 140 workers at its 190,000-square-foot Irwin Street location.
Brad Duguid, Minister of Economic Development and Growth, paid tribute to the relationship between business and government.
"This project with Dajcor illustrates exactly why Ontario's regional investment funds are so important," he said. "Through strategic partnerships, we can help ambitious and innovative companies enhance their technology and move up the value chain. This is essential for Ontario's manufacturing sector to stay ahead in a fiercely competitive global market."
Mayor Randy Hope called the announcement "great news. We've seen this company grow and prosper from something that most people had given up on," he said. "I remember when they were starting and we've been offering whatever help we could. They are great people to work with."
He said the project is proof that a two-pronged approach to economic development is a necessity.
"We need to scout the world for investment but we have to work with firms that are here now. Our retention program is doing that."
Stuart McFadden, acting economic development director for Chatham-Kent, praised the local entrepreneurship of Kilby, Max Fantuz and Bill Loucks who believed there was a viable business model for the venture.
"Mike, Max and Bill continue to invest in Chatham-Kent," he said. "They saw an opportunity and made it work. It's an incredible story that shows how they built a world leader in their field. They deserve congratulations for their hard work and vision."
McFadden said the municipality, through its InvestCK initiative, produced a video about the firm that can be seen here.
Comments
comments